Personalised Letters & Telegrams from Santa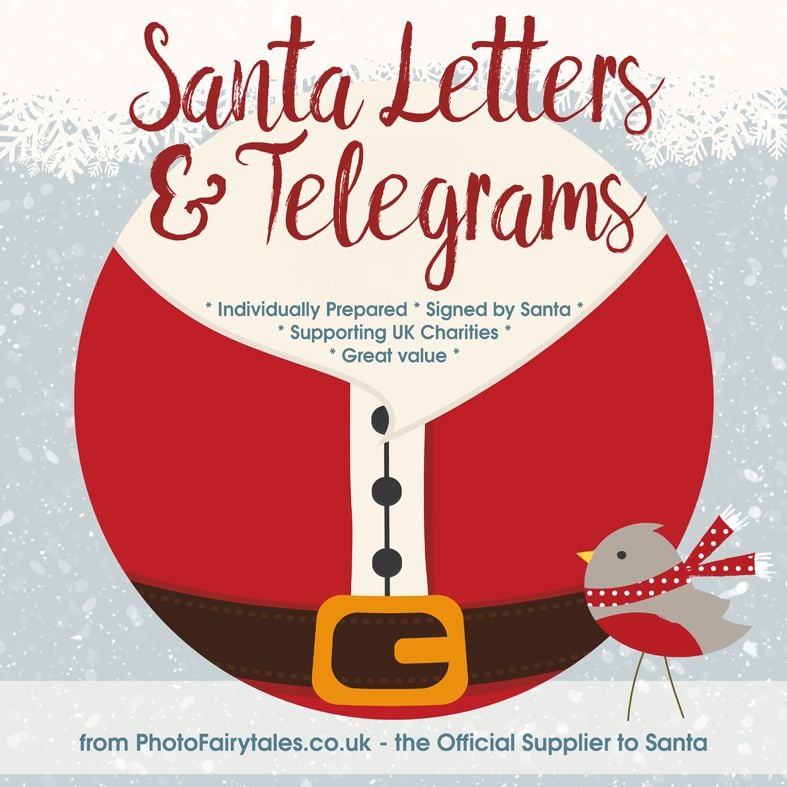 Have a little bit of extra magic and excitement delivered to someone special this Christmas...
Amazing value and a great surprise gift in the lead up to Christmas: individually prepared letters and telegrams from Father Christmas!
From only £6.50

Price includes 1st class delivery within the UK
Overseas orders welcome
Every letter sold raises funds for UK charity, Steps

For the eighth year in a row, Father Christmas has chosen PhotoFairytales as the place to find one of his genuine letters - and now his brand new special telegrams too!
Last Orders:
UK - December 16th 2016

EU orders - December 11th 2016

Rest of the World orders - December 1st 2016


Every year the Letters help to raise money for a UK charity, and this year I'm proud to be supporting Steps by making a 50p donation for every Santa Letter and Telegram sold. Steps is the national charity working for all those whose lives are affected by childhood lower limb conditions.

Santa Letters - SORRY, SOLD OUT!
These ever-popular letter gift packs sell out every year, so don't leave it too late: reserve yours now! Each one comes with an individually prepared letter signed by Santa, a personalised certificate and three mystery craft gifts too (suitable for ages 3+). Packed with detail, these letters are truly magical. Only £7.50 including UK delivery.
Click on the image above for full details or to order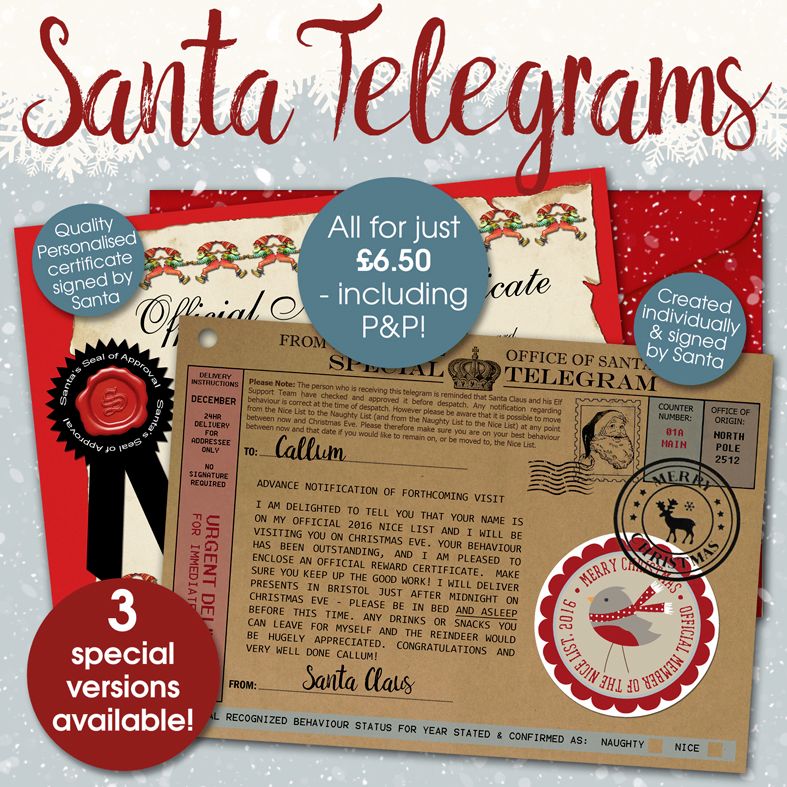 Santa Telegrams - SORRY, ORDERS NOW CLOSED!
These fabulous high quality telegrams are created individually and signed in ink by Santa himself! Each one comes with a personalised certificate and there are 3 types to choose from, with special editions for those on the Nice List, new babies celebrating their first Christmas, and those on the - erm - Naughty List! Only £6.50 including UK delivery.
Click on the image above for full details or to order