This gorgeous personalised game is a wonderful gift idea for a child - made to order, the game features your own photos and is completely handmade. It comes gift wrapped in a lovely personalised box, tied with ribbon and beautifully presented. A truly lovely and special keepsake for a birthday or Christmas...
"...absolutely delighted... I think they are going to go down a treat with the kiddies! Thanks also for the excellent personalised service!"
The classic game of matching pairs is brought to life by using images that are truly special to your child, creating a game completely unique to them. You will need 10 suitable photos for your game. The best photos are ones that are nice and bright, and quite simple: close ups of faces, simple uncluttered backgrounds, etc. Think bold, simple, colourful and eye-catching!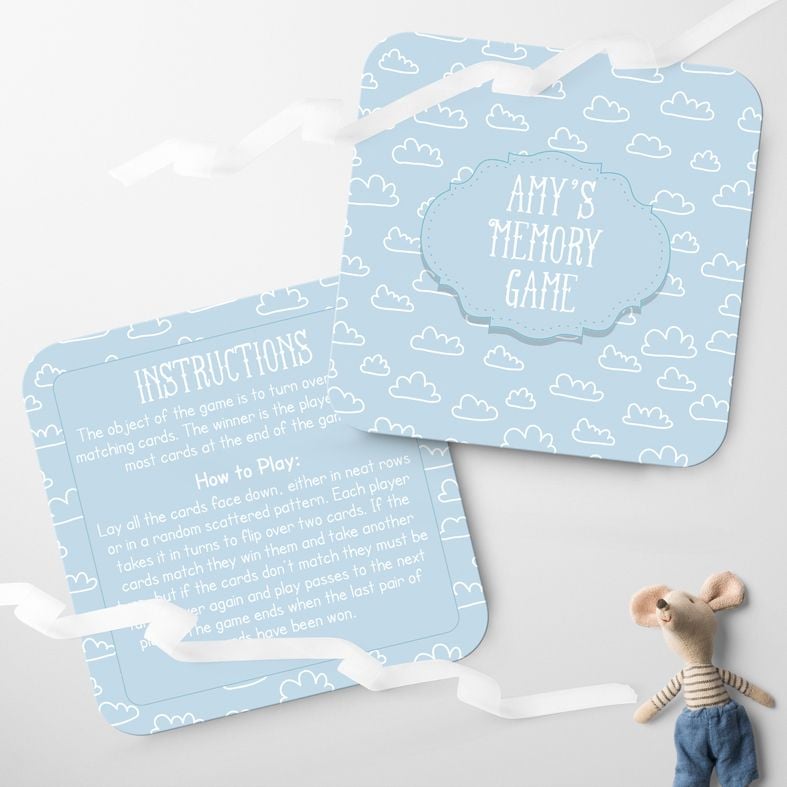 The cards are made from chunky thick card stock making them easy to pick up and play with. They measure 4"x4" and have smooth rounded corners and a glossy finish to bring your photos to life, and which can also be wiped clean. The backs of the cards are personalised with your chosen first name and an attractive blue and white design, and the front of the cards feature your photos.
The game is beautifully packaged in a white sturdy gift box which is also personalised with their name, and tied with a white ribbon bow.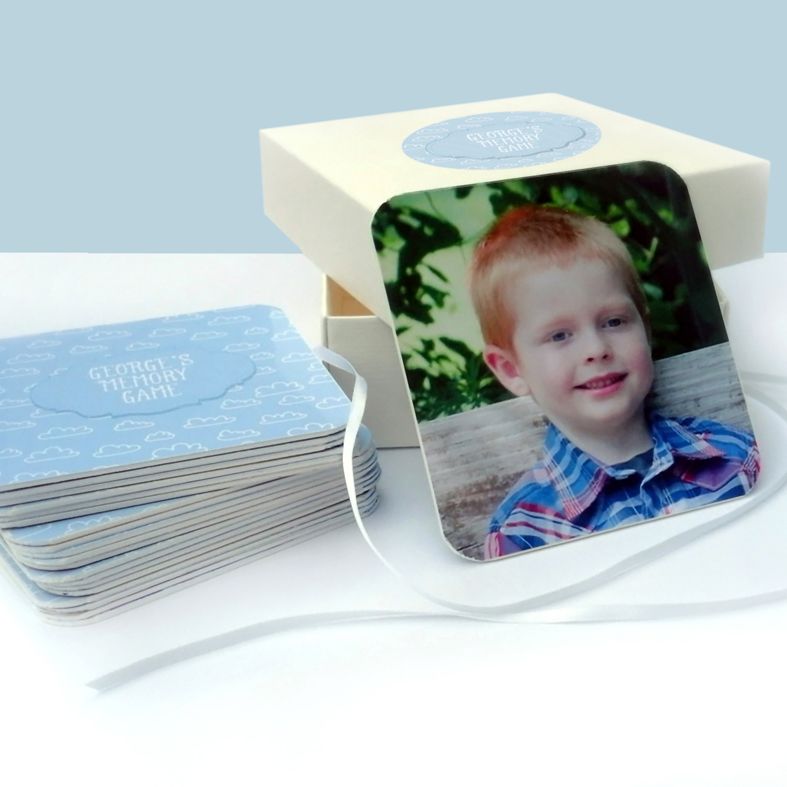 Use your favourite photos
Each game contains 20 cards featuring 10 of your favourite photos. Ideas for photos to include could be:
Family members or friends
Photos of pets
Favourite places, such as the park, school, nursery, etc
Favourite toys
Photos of home, vehicles, or favourite objects
Your photos need to be between 250kb and 2MB in size and in jpeg or png format.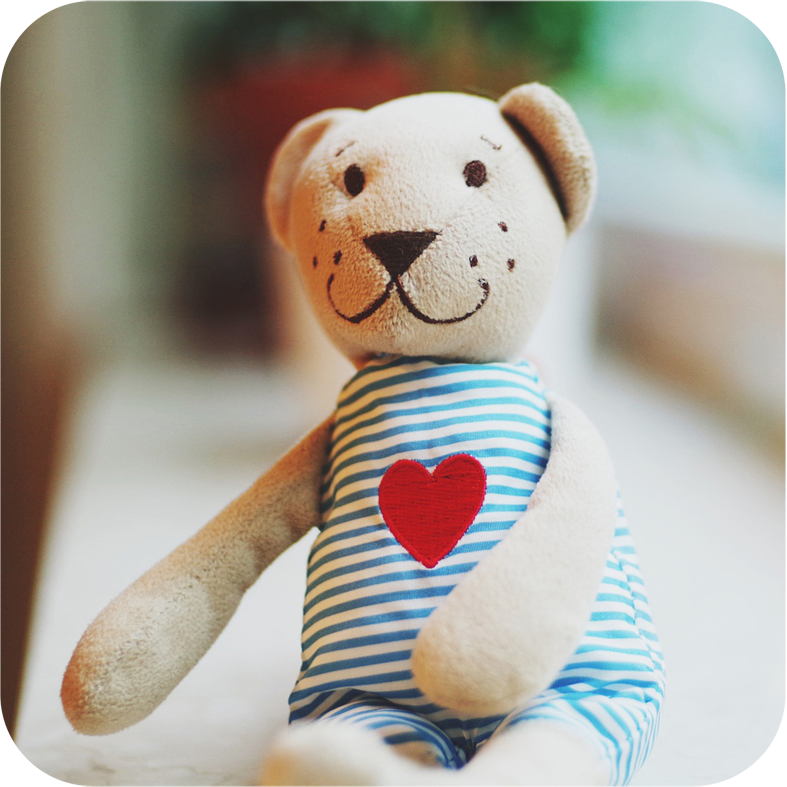 After placing your order you will receive an auto-reply email to acknowledge your order. Simply reply to this email and attach the 10 photos that you would like to be used on your game. If you have a photo that needs to be 'zoomed in' on in a very specific way it is best if you can do this yourself before sending it to ensure it is cropped in the way you would like. Please remember that all photos will be cropped to a square so keep this in mind when selecting your photos as important parts may otherwise be cropped from the image!
Price: £32.95, including UK delivery
Turnaround: Dispatched within 5 working days (working days are Mon-Fri, excluding bank holidays).
Perfect Gift for: Toddlers and Young Children
Ideal for: Birthday, Christmas, General Occasion
Warning: Do not allow children to chew the cards as this will damage them. This is not a toy. Children under 14 should use under adult supervision. Remove all ribbon before giving to your child. Please note that this item is handmade and won't withstand rough handling. If the cards get sticky wipe them clean gently with a slightly damp cloth (do not wet).
UK postage is free - please allow 3-5 working days for delivery. Faster UK delivery upgrades are available - see the postage options on the order form above for details. Your game will be securely packaged and delivered in a strong box. (Click here for overseas delivery information and prices)