HOLIDAY NOTICE: I am away on a 2 week break from 4pm August 5th, and will be back on August 22nd. The site will remain open, but please be aware that orders placed from August 5th until my return to work are likely to be delayed. I will process and complete orders as quickly as I can when I'm back to work to minimise the delay as much as possible. Thank you for your patience!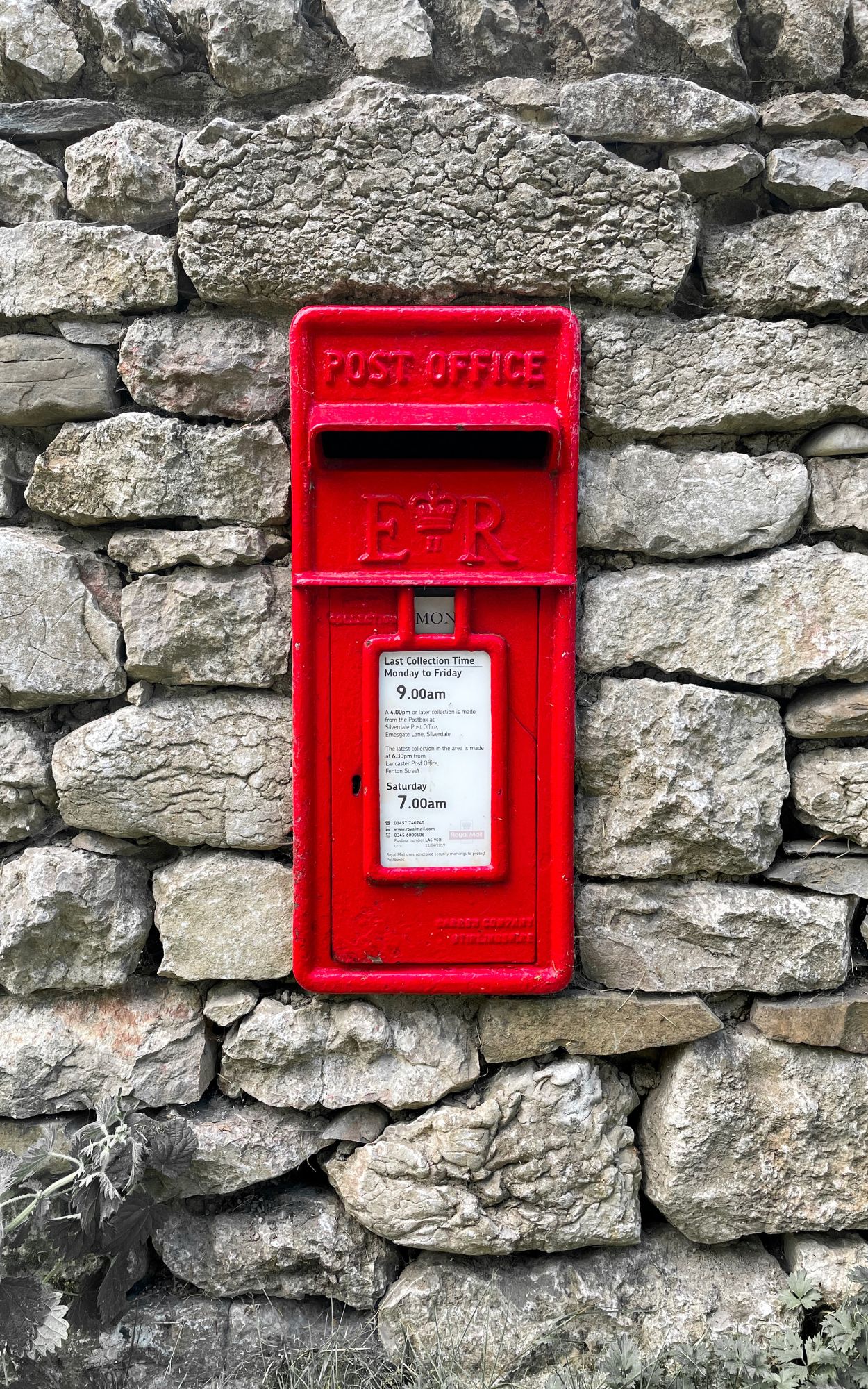 Latest Service Updates...
Delivery times may still be affected by covid in some areas, both in the UK and worldwide. This is outside of my control and can fluctuate on a daily basis - thank you for your patience and understanding.
Overseas deliveries: If your order is being sent outside mainland UK, you or the recipient may have to pay customs or VAT charges & a handling fee. EU orders may take longer than quoted due to customs delays.
EU delivery restrictions: Sadly, due to new packaging regulations, I can no longer accept orders for delivery to Austria, France, Germany, Luxembourg, Spain, Portugal or Lithuania.
How much is delivery?
Delivery of all orders is free of charge within mainland UK unless otherwise stated and with the exception of Next Day Delivery or delivery upgrades when those options are available. (If you select a faster delivery upgrade, please note that this applies to the delivery time of your order, not the turnaround time.)
What about overseas delivery?
Orders for delivery outside the UK are welcome for most items (see the item description for availability) and to most countries (some EU countries are excluded: Austria, France, Germany, Luxembourg, Spain, Portugal and Lithuania), but will incur postage costs as outlined below. You may also be charged additional costs such as VAT, import duties and custom fees at the point of delivery which are payable by you. To give you peace of mind, overseas orders are sent securely via International Tracked & Signed delivery (or nearest equivalent service) wherever possible - this gives you a tracking number for your item. Delivery takes approximately 5-7 working days (3-5 working days for Europe) - but delays caused in customs may mean your parcel takes longer. Your parcel may require a signature on delivery. PhotoFairytales cannot be held responsible for any charges or unforeseen customs delays. Please note that the shipping label on your item may show both the price paid, and describe the item enclosed - this is a legal requirement. Prices for overseas delivery are as follows:


Europe - £13 for the first item, £3.50 for each subsequent item
USA - £20 for the first item, £5.00 for each subsequent item
Australia, New Zealand & Singapore - £20 for the first item, £5.00 for each subsequent item
Rest of the World - £18 for the first item, £5.00 for each subsequent item
How long will it take for my order to be dispatched?
Please see the information provided for each product, as turnaround times vary from item to item. When your order has been dispatched I will email you to let you know, and also send you any available tracking information if applicable.
How are items delivered?
Items are sent via Royal Mail or courier and may require a signature on delivery. If you are out when the postman or courier calls they will pop a card through your door to let you know what will happen next (the courier will usually make 3 attempts to deliver your parcel). Please see the individual item page for details about delivery method, or if you are unsure do please contact me and I'll be happy to help.
How long will delivery take?
Royal Mail aim to deliver 93% of 1st class post within 1-2 working days (Mon-Sat), and to deliver 98% of 2nd class post within 3 working days. Courier deliveries take approximately 3-5 working days for delivery. Please see above for overseas delivery times. These timings may take a little longer if there is adverse weather, peak times such as Christmas, or other occurrences which are outside of my control.
If I upgrade to Next Day Delivery will my order arrive tomorrow?
If you request Next Day Delivery on your order I will prioritise it as much as I possibly can and will do all I can to dispatch it more quickly for you - but please be aware that I cannot guarantee a faster dispatch time. Next Day Delivery orders are sent via Royal Mail, and they guarantee that your order will be delivered before 1pm the next day (Monday-Friday). If you would like to know if your order will arrive by a specific deadline, please get in touch before ordering and I'll be very happy to advise. (Please note: during the coronavirus pandemic, Royal Mail have extended Next Day Delivery times to delivery by 4pm, rather than 1pm as stated above)
My parcel hasn't arrived - what do I do?
If you believe your delivery is late, in the first instance do please let me know so that I am aware of what is happening. I am unable to class an item as lost or undelivered until 15 working days after dispatch*, as there is still a chance of delivery taking place during this time. (The exception to this is Next Day Delivery - if your item hasn't arrived on the due day please let me know and I will organise a replacement for you.) When you feel an item has been delayed (for example, after a week has passed) for Royal Mail deliveries please check with your local sorting office to see if the parcel is being held there (you can find your local office by clicking here), and also check with your neighbours and any outbuilding or areas where a parcel may have been left. In many cases the items I dispatch are either too large to be posted through a letter box, or require a signature on delivery (if you're unavailable to sign when the postman calls he won't be able to deliver it). If the postman is unable to deliver he will leave you a card stating this and explaining where your parcel is. However, this doesn't always happen and there is a chance that your parcel will have simply been taken back to the sorting office or depot, or left with a neighbour, without you being notified. If after 15 working days your parcel has still not arrived I will raise a claim with Royal Mail or the courier, and organise a replacement of your item to be sent to you free of charge*. In my experience, it is extremely rare that a parcel has actually been lost - in most cases it does arrive, just a little later than expected. I understand that this can be inconvenient, but unfortunately once an item has been dispatched the delivery time is out of my control. However, please be assured that I will do all I can to help you and I will stay in contact with you until you have received your item.
* This information applies to UK orders - please be aware that overseas orders may experience delays due to customs checks, so please wait 4 weeks before contacting me.
My parcel has arrived damaged...
Thankfully this happens very rarely, but if your parcel has arrived in a damaged state please contact me straight away to let me know. I will ask you to please keep the damaged item and all packaging material, and to send me photographic evidence, so that I can start a claim with the carrier. I will also issue you with a replacement item free of charge. (Please note: if you do not keep the damaged item and packaging, or send me photographic evidence of the damage, I won't be able to replace the item.)
A note about packaging
Wherever possible, I use packaging made from cardboard and paper that you will be able to place in your recycling bin. Please remove any tape or bubble wrap. I always try to re-use any bubble wrap, card, and plastic packaging as much as possible, for example re-using wrap that has been used to deliver my own supplies rather than purchasing new. The clear presentation sleeves I use for my prints are made from polypropylene. This is a type of plastic that can be recycled and used in other products, so you can put it in your recycling bin.
If you have any further questions not covered here you may be able to find the answer over on the FAQ and Terms & Conditions page - alternatively please don't hesitate to get in touch and I'll be more than happy to help.