Personalised Photo Albums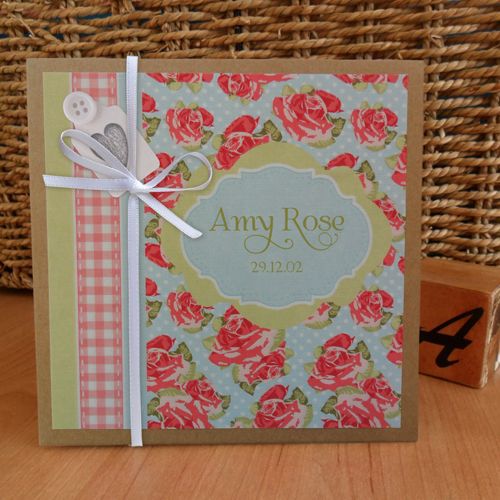 This gorgeous range of personalised pocket-sized albums are a wonderful keepsake for any special occasion.
A lovely little 'boasting book' for a proud granny, a wedding day or honeymoon memento, an anniversary or christening keepsake, or a special birthday gift - put it on display, or carry it around in your bag to show off at the drop of a hat!
These lovely personalised concertina albums fold out to reveal 11 photos and are created to order just for you. Each book is 13x13cm, and is finished with a pretty ribbon and small button tag.
Handcrafted
Personalise with your photos and any wording
Price: £25 including UK delivery

Turnaround Time: Dispatched within 2-7 working days

Delivery Time: 1-2 working days

Perfect Gift for Bride & Groom, Parents, Grandparents, Baby

Perfect Gift for Birthday, Christmas, Wedding, Anniversary, Mother's Day, Father's Day, New Baby, Christening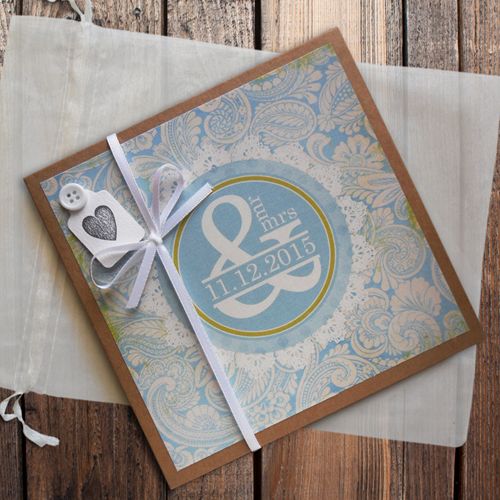 The album comes with a pretty organza bag too, to keep it protected. The outside front and back covers are covered in a kraft-style finish paper, and the inside pages are pure white. The artwork is printed onto a wonderful canvas style paper with a textured finish, and then fixed into your album. Each album is created by hand and so may have very minor variations which adds to the beauty of these hand crafted albums.
About the albums: There are 7 designs to choose from and each has 10 internal pages plus the outside front and back covers. The books fold out concertina-style and feature 11 photos in total.The artwork is printed onto a high quality canvas effect paper. Please note that your photos will not appear in the same crisp way that they would if they were printed onto smooth glossy photo paper - the finished effect is softer with a lovely textured feel.The little craft paper tags are hand-stamped with your choice of either a heart or a single letter.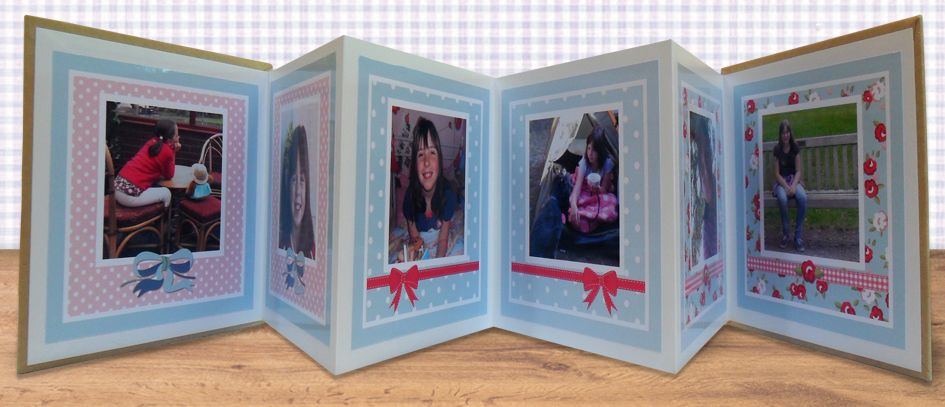 How to order: You will need to supply 11 photos along with the personalisation wording you would like to appear on the front cover of your album. Photos will be placed randomly, or you can specify the order in which you would like them to appear by re-naming each photo according to the page number.
Further ordering information can be found on the individual album pages - see the designs available below, and click for further information.

There are 7 designs to choose from - just click on any of the images below to explore more pictures of the interior pages and details of how to order...