Give your loved one the respect and honour their reputation and achievements truly deserve... This fun present is guaranteed to raise a smile from the recipient - and passers by! All it might need is an occasional ostentatious buff with a soft cloth to keep the neighbours envious and wondering.
"We all try to out-do each other in prezies, trying to find 'different' things and he loved the plaque. This personal contact is so refreshing - thank you. It's one of the best, most personal services I've ever come across - so human! I'll be sure to recommend you to my friends."
"What fantastic service, was sent a draft of the design straight away and kept fully updated throughout the ordering process ...beyond my expectations with regards to the quality and look.....would have no hesitation in ordering again and recommending you..."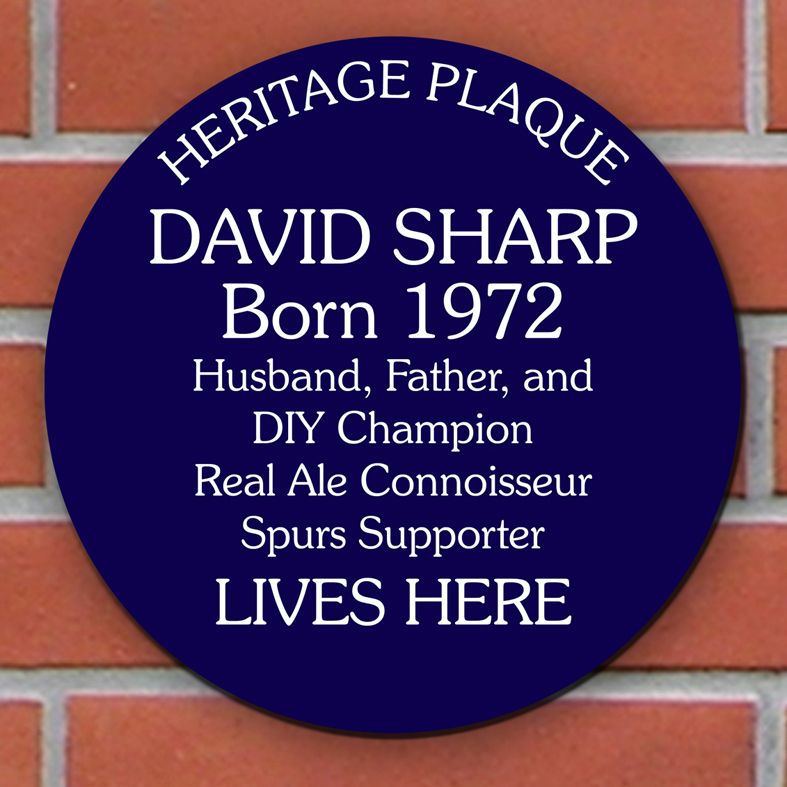 These spoof personalised blue plaques are designed to look just like the iconic blue heritage plaques you see on the front of houses in which famous people once lived or stayed.
The plaques feature the wording "Heritage Plaque" across the top, but the rest of the wording is entirely up to you. Have fun creating text that has just the right combination of formality and sheer daftness!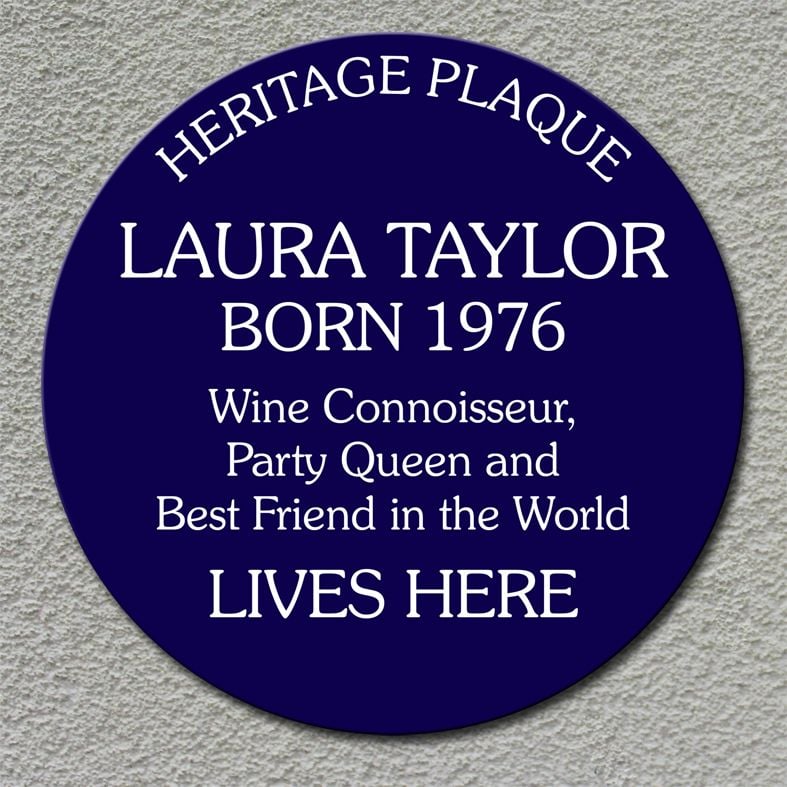 Use outdoors or indoors...
Created from super strong 3mm blue acrylic, these plaques will last for years without fading or rusting. Measuring approximately 20cm (8") in diameter, your plaque is light enough to be fixed to the wall with adhesives. Alternatively, you can easily drill small holes so that it can be mounted with screws (just attach a little masking tape before drilling the holes). If you want to display your plaque indoors (and keep your light under a bushel), it's light enough to be attached with sticky tabs or blue tack.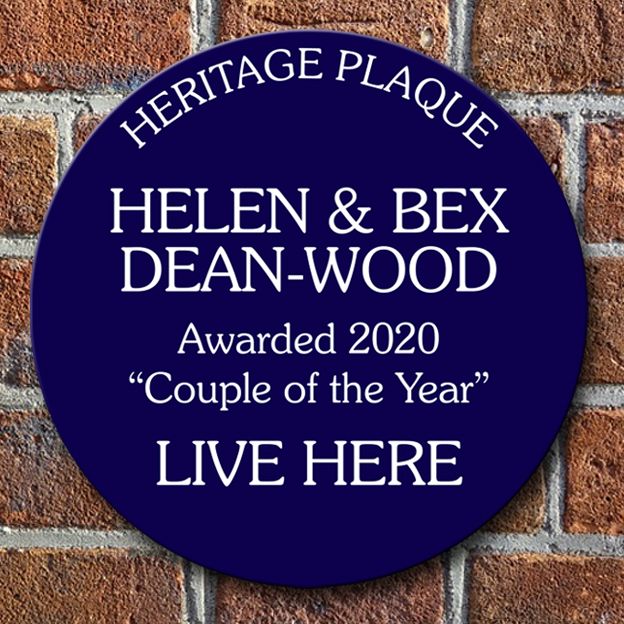 You have space for up to 7 lines of text - try to keep to within 20 characters per line (including spaces), and use the examples shown as a guide to the length of text and space available.
If you would like part of the text to be in capital letters please type it in this way when entering the information in the form. Please note that the final layout of your plaque may be slightly adapted to best suit the space available and to give a realistic result.
Price: £19.50 including UK delivery
Turnaround: Created and dispatched within 5-6 working days (working days are Mon-Fri, excluding bank holidays).
Perfect Gift for: Parents, Grandparents, Him, Her, Friend, Colleague, Teacher, Bride & Groom, Husband, Wife
Ideal for: Birthday, Wedding, Christmas, Retirement, Father's Day, Mother's Day, Valentine's Day, Thank You gift, Anniversary
Your blue plaque will be created individually by hand to order, and is made from tough 3mm acrylic (Perspex). It will be securely packaged and send in a hardbacked envelope which will require a signature on arrival. If you request a proof this will be emailed to you within 1 working day. Your plaque won't be completed until you have approved the artwork proof.