Personalised Mince Pie Christmas Plate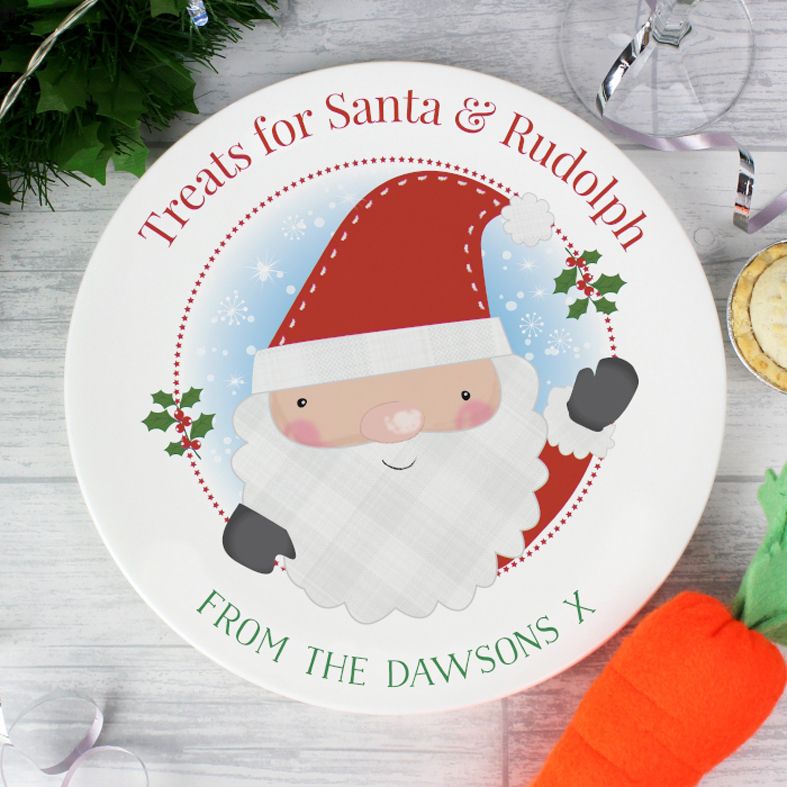 Leave Father Christmas and Rudolph a tasty snack this Christmas Eve - on their very special personalised plate!
This gorgeous ceramic plate will become a family tradition every year. Boys and girls will love the ceremony of laying out Santa's special plate before they go to bed on Christmas Eve.
Personalised to order

Only £15.95

Dispatched within 3-5 working days

Free UK delivery

Price: £15.95 including UK delivery

Turnaround Time: Dispatched within 3-5 working days

Delivery Time: 2-3 working days

Perfect Gift for Christmas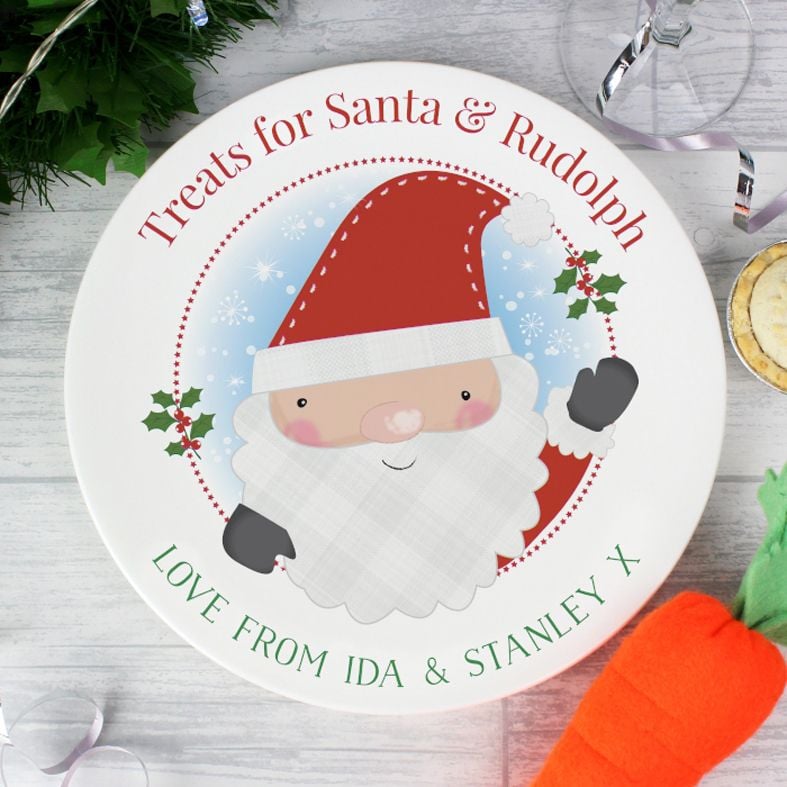 This lovely festive ceramic Christmas plate measures 8" (20.7cm) across. It can be personalised with any wording or message up to 25 characters.
Please Note: Spaces between words count as characters. Please do not include accents and special symbols - this includes accents above and below the text. All text entered will appear in upper case. The text 'Treats for Santa & Rudolph' is fixed and cannot be amended.
Sorry, orders now closed for Christmas 2018