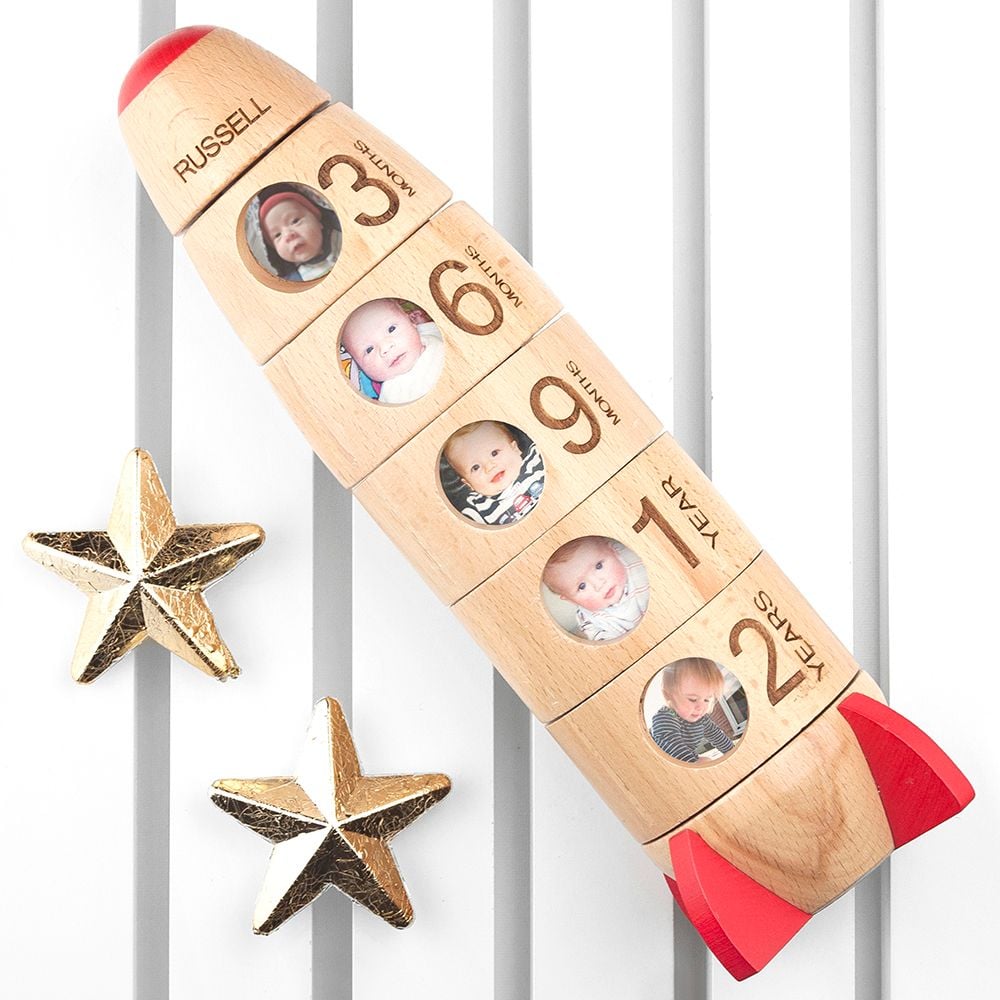 Looking for a truly unique memento to celebrate the arrival of a new baby? A special christening gift, or a personalised birthday gift for your little one? This stunning personalised wooden photo rocket ship displays your favourite baby photos from 3 months to 2 years, and is a beautiful item for the nursery. Creadted to order, the photo holder can be personalised with any name up to 15 characters, including spaces.
Made from solid wood and personalised with your baby's name, this retro style spaceship will be a lasting keepsake and is a unique way to display your favourite baby photos! You can easily swap the photos whenever you wish - just slide a different photo into the holder.
This chunky wooden space rocket comes in seven sections, each engraved with moments to celebrate your baby's milestones - from 3 months to 2 years. Simply slot your favourite photo into each section to create a beautiful and fun keepsake for your little one. Each frame will hold a photo measuring 2.8cm in diameter. The rocket measures approximately 29cm tall, and 10cm wide. This is a unique and high quality item that will be treasured for many years and will make a stunning addition to the nursery.