Personality Canvas Prints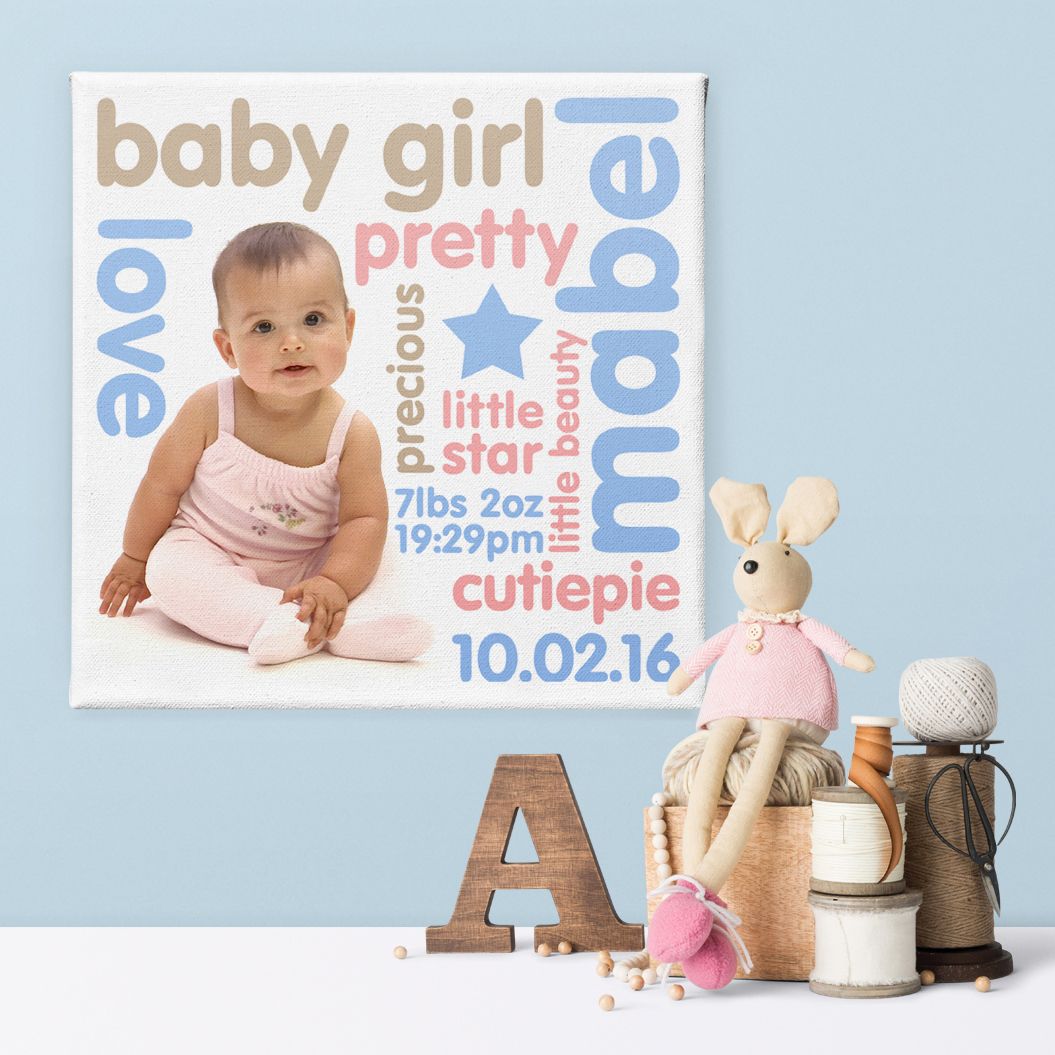 Unique, bespoke canvas prints designed and created individually for your loved one. A perfect keepsake to mark an important event or moment...
Simply provide a photo and 10-14 key words or dates, and I will create your bespoke canvas artwork. Professionally printed to order onto canvas and stretched onto a quality wooden frame, these canvas prints make a perfect gift for any occasion.
Available in two sizes:
8x8" 18mm slimline frame £30

10x10" 38mm standard frame £35

"WOW - I am over the moon with the artwork. What a wonderful idea and an amazing keepsake. I LOVE IT!! Many thanks and I am sure I will visit you in the future."
Liz, Manchester
Price: from £30 including UK delivery

Turnaround Time: Proof created within 2-3 working days, canvas completed within 3-5 working days after proof approval.

Delivery Time: 2-4 working days

Perfect Gift for Babies, Children, Teenagers, Parents, Grandparents, Him, Her, Pet Owners

Perfect Gift for Birthday, Christening/Naming Day, Christmas, General Occasion, Anniversary, Wedding, Memorial, Valentine's Day, Mother's Day, Father's Day.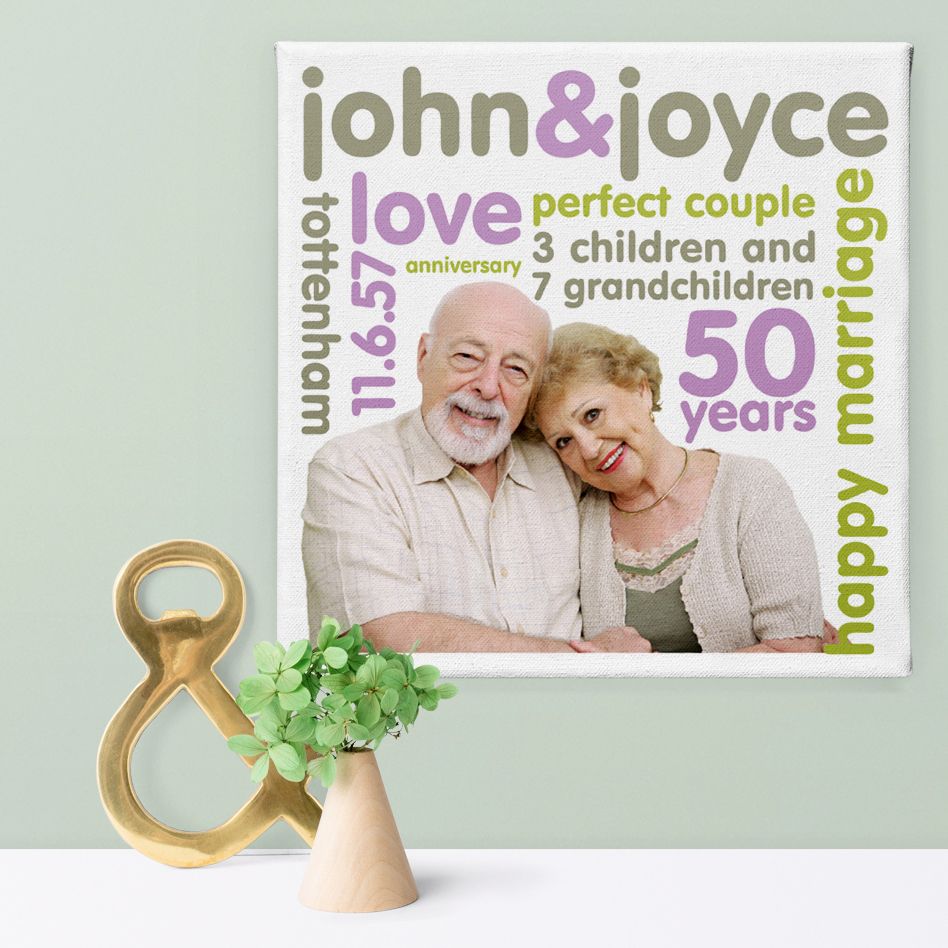 Canvas colours: The background of your canvas will be white, and any background shown in your original photo will be cropped away. Unless you actually specify which colours you'd like for the wording (3 colours), I will use colours that pick up and compliment the colours from your original photo.
A note about wording: When you put together your selection of words and phrases, ideally try to come up with a selection that vary in length - some short words, others perhaps slightly longer words or phrases. This provides a good mix and stops the text looking too uniform in size.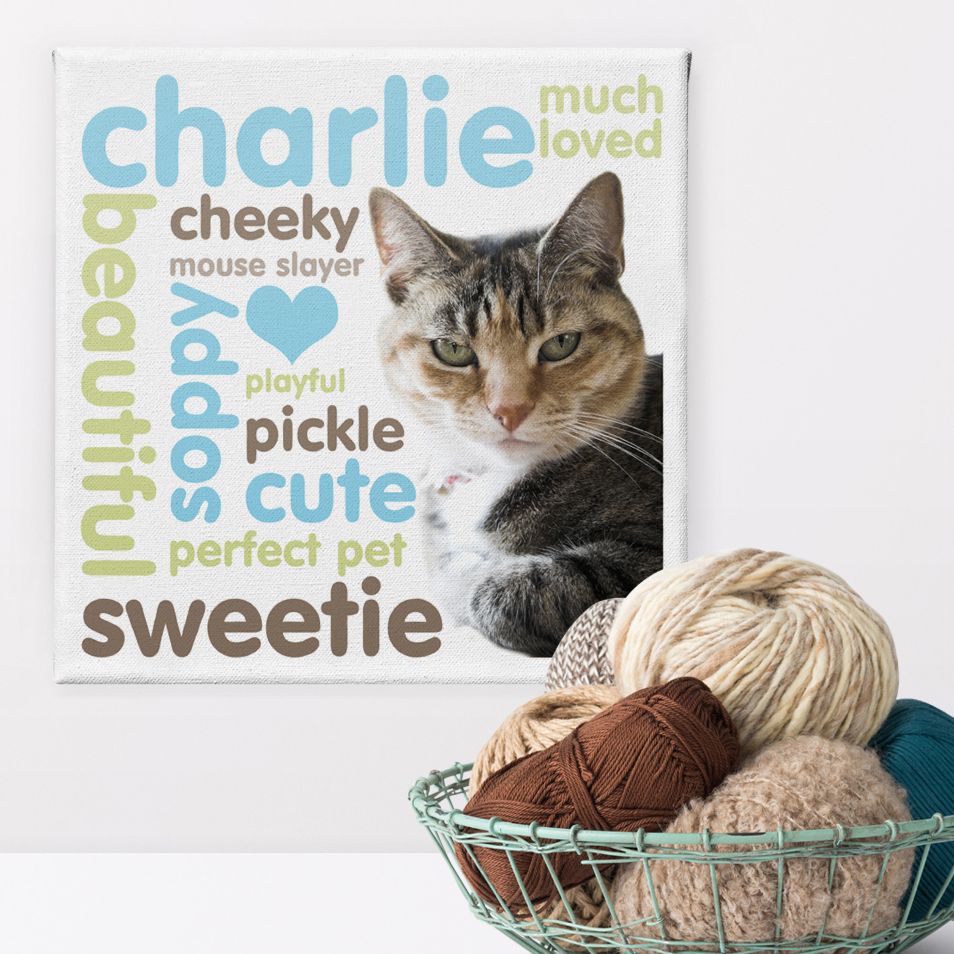 How to Order: These canvas prints require a good quality photo which is clear and in focus. Don't worry about the background as this will be cropped away. You will need your photo to be at least 1MB in size. (You are welcome to send me your photo prior to ordering if you're unsure if it will be suitable - simply contact me and let me know. For further help on choosing the right photo please click here.) Remember to enter your chosen key words into the box provided on the shopping cart form (between 10-14 words/short phrases). You can use this space to also request specific colours you'd like for the words (3 shades) if you would like to. After completing your purchase, you will receive an automatic email acknowledging your order and giving instructions on how to send me your photo (this email may land in your junk/spam inbox).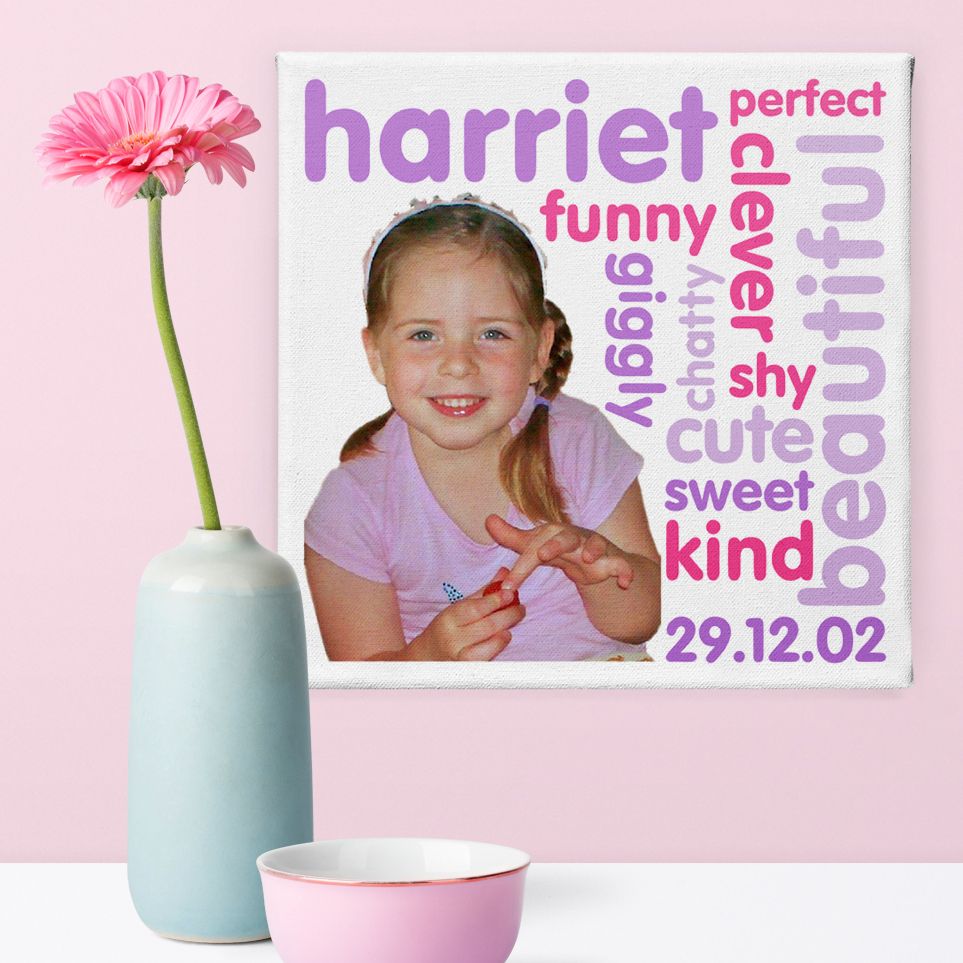 What happens next: I will send you a proof of your artwork within 2-3 working days. Your canvas will not be printed until I have received approval of your proof. You will need to check all spellings and dates as mistakes cannot be rectified once you have approved your proof. You can also request an adjustment to the text colours at this stage if neceesary.
Your canvas will then be created and dispatched within approximately 3-5 working days, and delivery will take approximately 2-4 working days.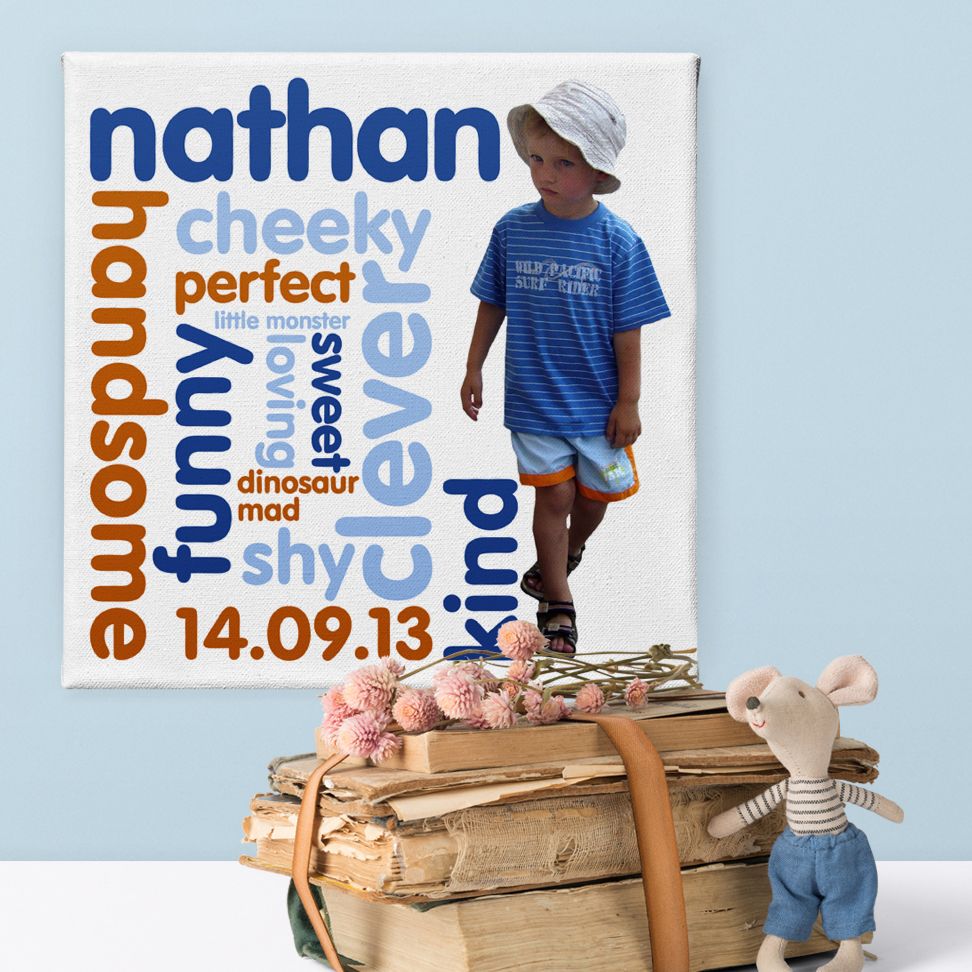 About your Canvas: Your artwork is professionally printed using high quality ink onto 280gsm canvas. It is then stretched onto a solid wood frame with corner wedges to maintain the shape and strength. As with any picture, the canvas can fade if placed in a very bright room or near a window. Position your canvas in a place where it won't be in strong light and you can enjoy it for years to come!
Photography advice: Click here to read this great article about how to take the best photos of your loved ones.
Ready to order? Just select which size canvas you would like, and once you've placed your order you will receive an auto-reply email acknowledging it (please check your junk/spam inbox) and giving you instructions for sending me your photo.