Personalised Letters & Telegrams from Santa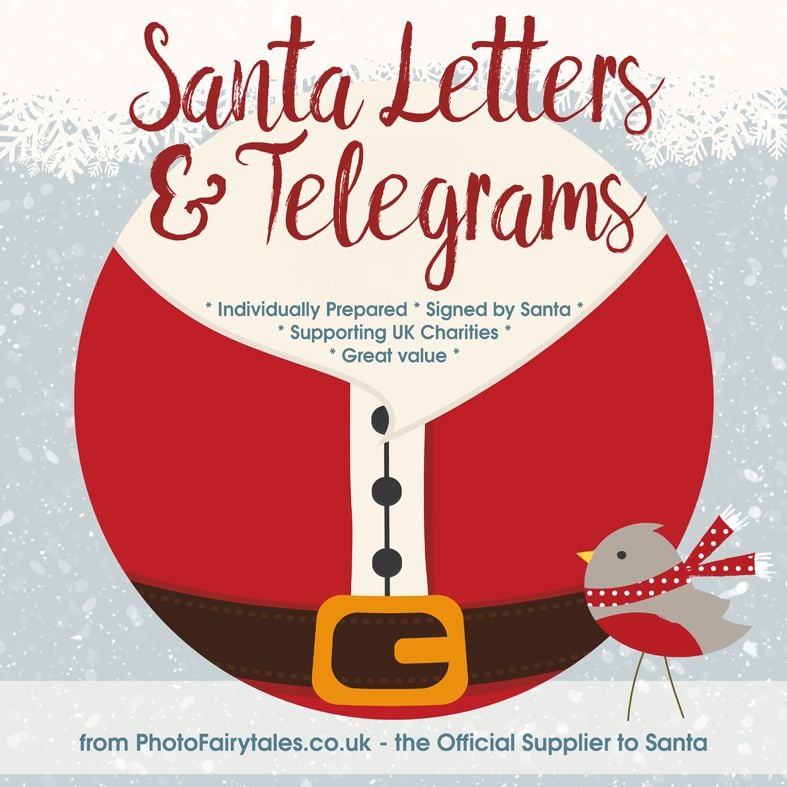 Have a little bit of extra magic and excitement delivered to someone special this Christmas... Amazing value and a great surprise gift in the lead up to Christmas: individually prepared letters and telegrams from the real Father Christmas!
From only £6.50

Price includes 1st class delivery within the UK
Overseas orders welcome
Every letter sold raises funds for a UK charity
For the ninth year in a row, Father Christmas has chosen PhotoFairytales as the place to find one of his genuine letters - and now his special telegrams too!
Last Orders:
UK - December 16th 2018

International orders - December 6th 2018

Rest of the World orders - November 29th 2018

SORRY, ORDERS FOR 2018 NOW CLOSED!
(But they'll be back in 2019: sign up to the mailing list to keep up to date with all new product launches and special offers!)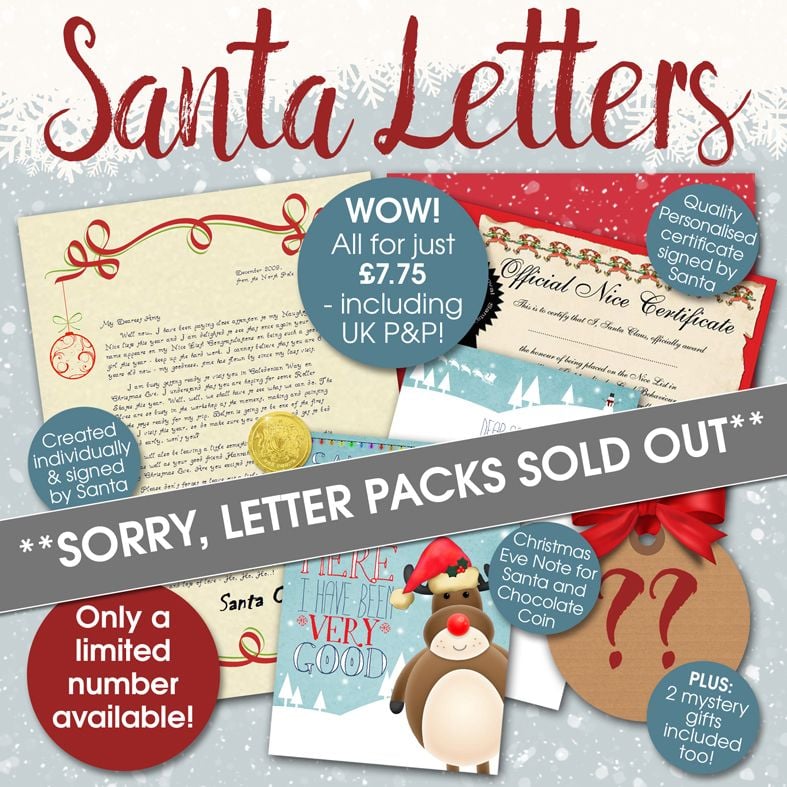 SORRY, SOLD OUT! These ever-popular letter gift packs sell out every year, so don't leave it too late: reserve yours now! Each one comes with an individually prepared letter signed by Santa, a personalised certificate, a chocolate coin, a Santa Stop Here Christmas Eve note, and 2 mystery gifts too (suitable for ages 3+). Packed with detail, these letters are truly magical.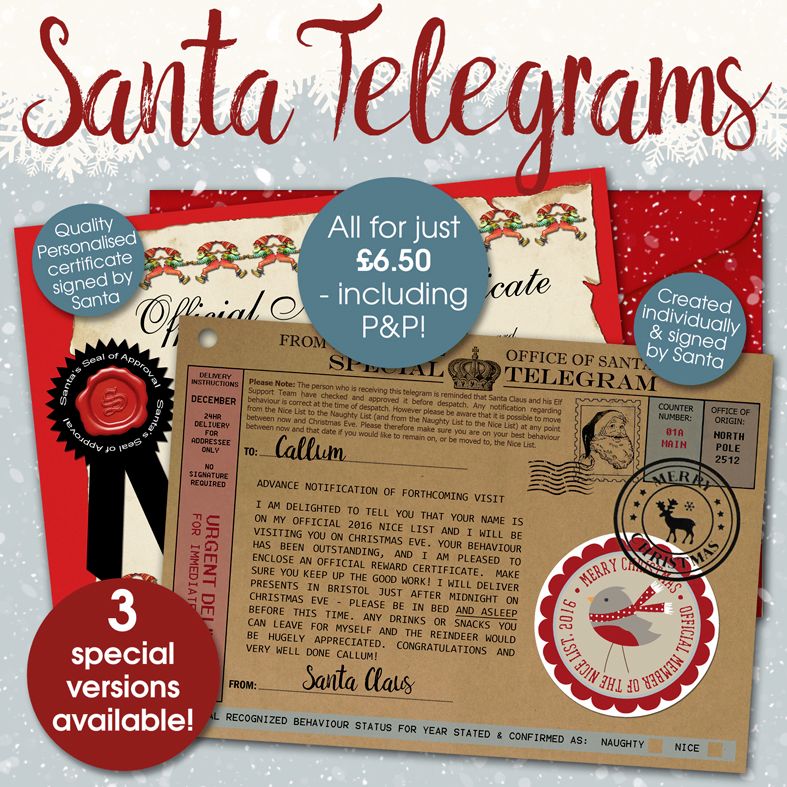 These fabulous high quality telegrams are created individually and signed in ink by Santa himself! Each one comes with a personalised certificate and there are 3 types to choose from, with special editions for those on the Nice List, new babies celebrating their first Christmas, and those on the - erm - Naughty List! They are fantastic value, only £6.50 including UK delivery.
Every personalised Santa Letter & Telegram sold raises money in aid of UK charity, Mind

Every year the sales of PhotoFairytales Santa Letters and Telegrams help to raise money for a UK charity. This year I'm proud to be supporting Mind by making a 50p donation for every Letter and Telegram sold. Mind provides advice and support to empower anyone experiencing a mental health problem. Every year, one in four of us will experience a mental health problem. But hundreds of thousands of people are still struggling. Mind campaigns to improve services, raise awareness and promote understanding. Mind won't give up until everyone experiencing a mental health problem gets support and respect. Click here to visit the Mind website for further information about the charity.