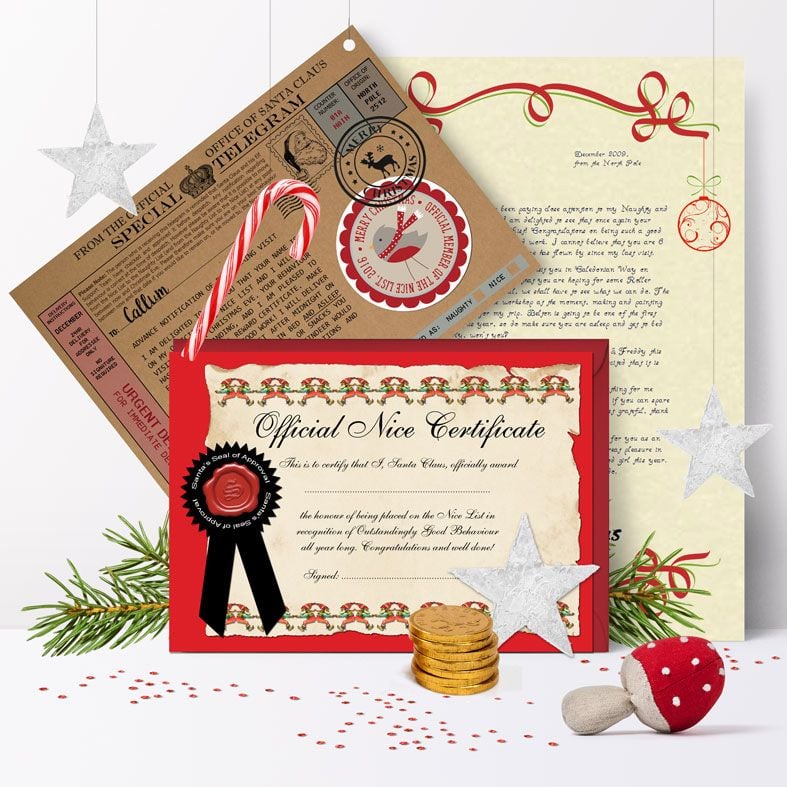 Amazing Value - High Quality
Individually Created - Donation to UK charity
A wonderful surprise gift for boys and girls in the lead up to Christmas: individually prepared and hand signed superb quality Letters and Telegrams from the real Father Christmas! Have a little bit of extra magic and excitement delivered to someone special this Christmas...
From only £6.99, including 1st class delivery
Every Letter or Telegram sold raises money for a UK charity
No price increase since last year for all UK orders!
For many years Father Christmas has chosen PhotoFairytales as the place to find one of his genuine, official letters or telegrams. Don't be fooled by other poor quality Santa letters: these are the real thing! Santa writes each one uniquely and individually for every child, and he hand signs every one too. Imagine their face when a special big red handwritten envelope is delivered this December from Father Christmas!
"...my son was absolutely thrilled and couldn't believe the detail - best thing I've ever done!"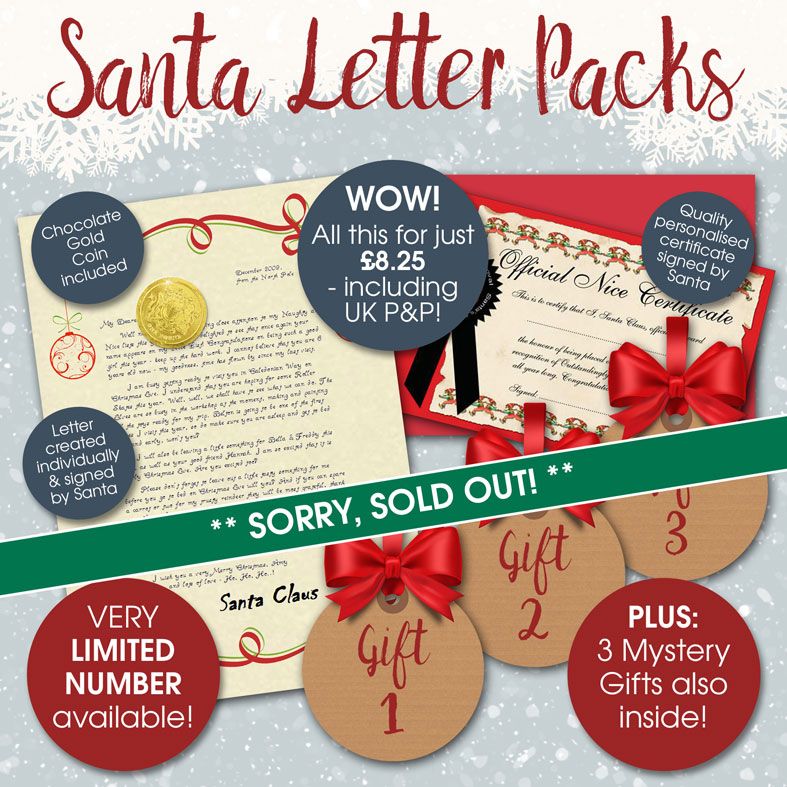 Santa Letter Gift Packs: £8.25 (Limited Edition)
These ever-popular Santa Letter gift packs sell out every year, so reserve yours now! Each one comes with an individually prepared letter signed by Santa, a lovely personalised certificate, a chocolate coin, and 3 mystery gifts too (suitable for ages 3+). Packed with detail, truly magical and incredible value. Santa only sends a very limited number of these special Letters every year, so don't leave it too late! (Sorry, available for UK orders only)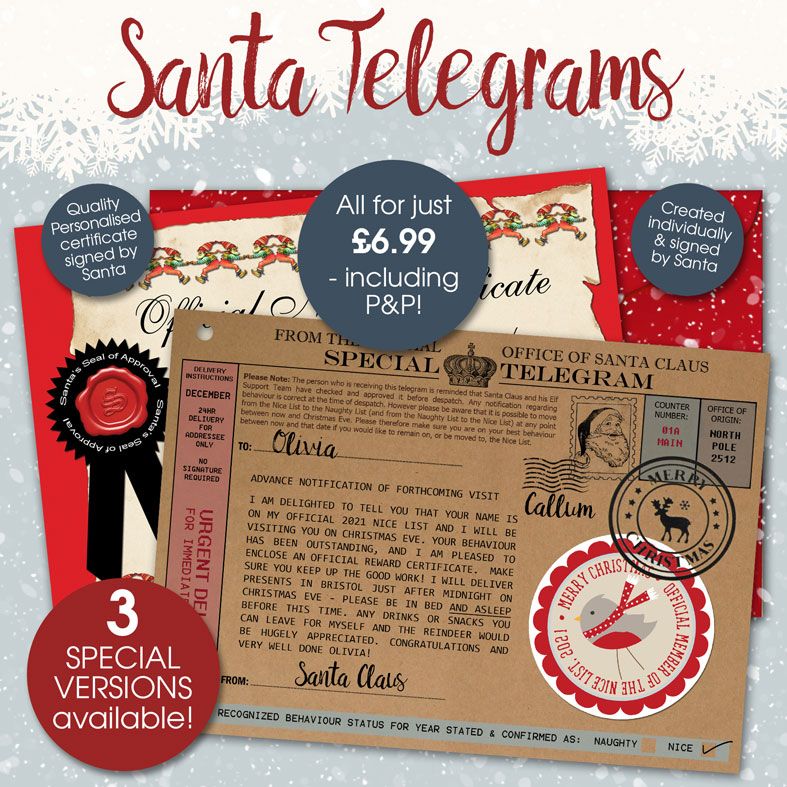 Quality Santa Telegrams: £6.99
These fabulous high quality Santa Telegrams are created individually and hand signed in ink by the real Father Christmas himself! Each one comes with a lovely personalised certificate too. There are 3 types of Telegram to choose from, with special editions for those on the Nice List, babies celebrating their first Christmas, and even those on the Naughty List! Delivered in a big red, hand written envelope, they are fantastic value. (UK and overseas orders welcome)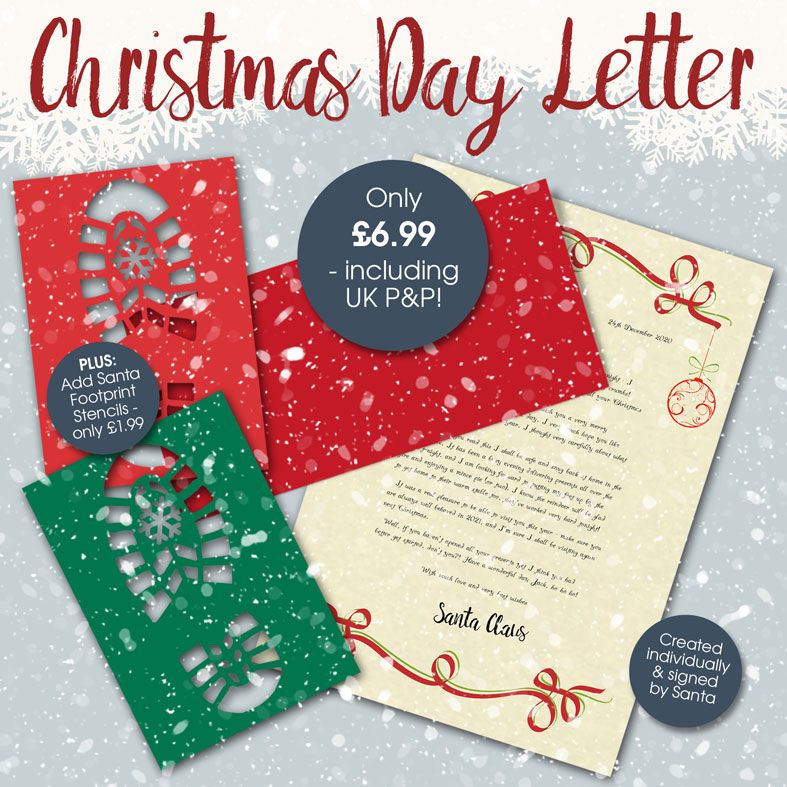 Santa Christmas Day Letters: £6.99
Imagine how excited your little boy or girl would be on Christmas morning when they discover a special letter for them left by Father Christmas! Just like the Santa Letter Gift Packs, these gorgeous quality personalised letters are hand signed individually by Santa, and come in a jolly red envelope complete with a North Pole sticker and a touch of glitter dust. A magical start to Christmas morning that will delight children! (UK and overseas orders welcome)
Every year the sales of PhotoFairytales Santa Letters and Telegrams help to raise money for a UK charity. This year I'm proud to be supporting Adoption UK and I'll be making a 50p donation to them for every Letter and Telegram you buy.
"More than half of Adopted Young People struggle with their mental health. Adoption UK want to ensure our services are there to support them and their families, raising their voices so they have an equal chance to thrive, and secure a bright future. Most adopted young people suffered abuse, neglect or violence in their early years, with lasting impacts on relationships, learning and health, and future. This is quickly becoming a mental health emergency. We urgently need to develop services which help adopted young people build resilience and secure brighter futures. As the leading charity supporting the adoption community, Adoption UK is committed to establishing a national youth service over the next three years to connect and support adopted young people and empower them to influence change. Our AUK Winter campaign is Chance to thrive – Empowering young adopted people and all donations we receive this winter will help us start this vital work."
Price: from £6.99 including 1st Class UK delivery
Turnaround: Created and dispatched within 3 working days (working days are Mon-Fri, excluding bank holidays).
Perfect Gift for: Baby, Child, Him, Her, Friend, Husband, Wife
UK orders - December 14th
Overseas orders - December 8th (unless stated below - please also see the next panel marked 'Delivery' for further details)
Carribean - November 23rd
Australia, Greece, Italy, Portugal, New Zealand, Africa, Asia, Far & Middle East - November 29th
Cyprus, Malta, Sweden, Eastern Europe, Turkey, Canada, Czech Republic, Finland, Poland, USA - December 5th
UK postage is free, via standard 1st class post. If you're ordering more than one letter or telegram for delivery to the same address, they will be placed in a plain covering envelope to prevent them being separated in the post and ensure they arrive together. OVERSEAS ORDERS - PLEASE READ: Please select UK shipping when you checkout to prevent being charged for postage twice. Please note that the Santa Letter Gift Packs are UK delivery only. Overseas orders sent via International Standard delivery.