Personalised Letters & Telegrams from Santa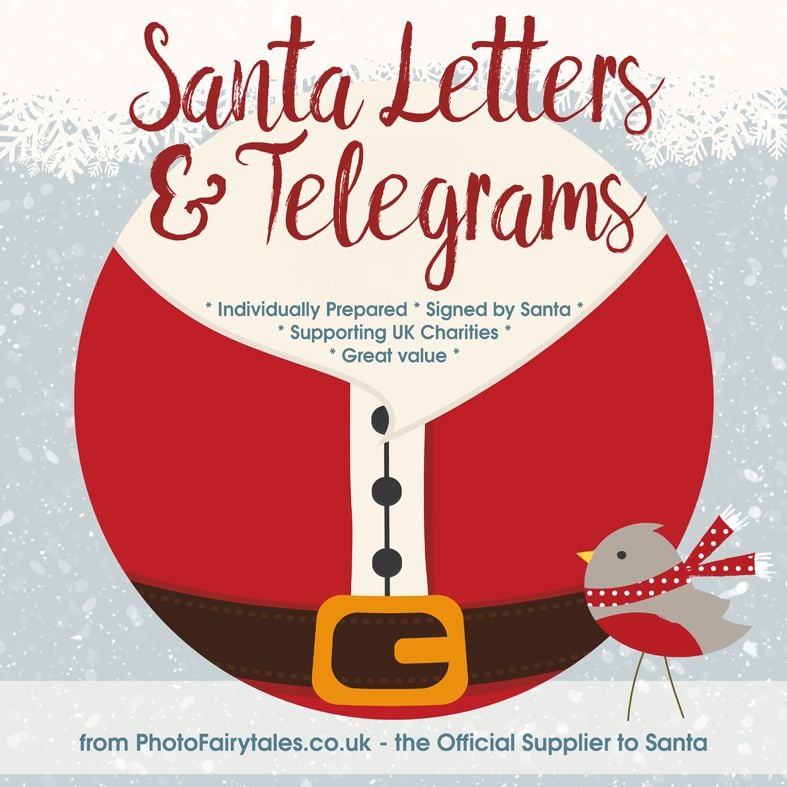 Have a little bit of extra magic and excitement delivered to someone special this Christmas... Amazing value and a great surprise gift in the lead up to Christmas: individually prepared letters and telegrams from Father Christmas!
From only £6.50

Price includes 1st class delivery within the UK
Overseas orders welcome
Every letter sold raises funds for a UK charity
For the eighth year in a row, Father Christmas has chosen PhotoFairytales as the place to find one of his genuine letters - and now his brand new special telegrams too!
Last Orders:
UK - December 17th 2017

EU orders - December 8th 2017

Rest of the World orders - December 1st 2017

SORRY - 2017 ORDERS ARE NOW CLOSED: THEY'LL BE BACK NEXT YEAR!

Every year the Letters and Telegrams help to raise money for a UK charity, and this year I'm proud to be supporting The UK Sepsis Trust by making a 50p donation for every Santa Letter and Telegram sold on your behalf. The UK Sepsis Trust seeks to save lives and improve outcomes for survivors of SEPSIS by instigating political change, educating healthcare professionals, raising public awareness and providing support for those affected by this devastating condition.

These ever-popular letter gift packs sell out every year, so don't leave it too late: reserve yours now! Each one comes with an individually prepared letter signed by Santa, a personalised certificate and three mystery craft gifts too (suitable for ages 3+). Packed with detail, these letters are truly magical. Only £7.75 including UK delivery.

Sorry, Letter packs are now sold out - back next year!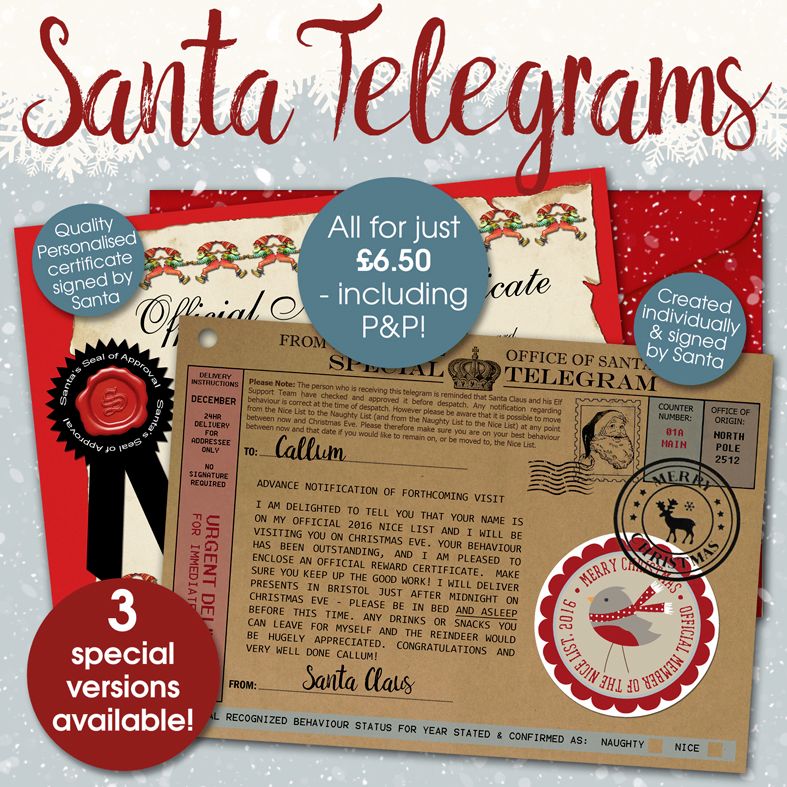 These fabulous high quality telegrams are created individually and signed in ink by Santa himself! Each one comes with a personalised certificate and there are 3 types to choose from, with special editions for those on the Nice List, new babies celebrating their first Christmas, and those on the - erm - Naughty List! Only £6.50 including UK delivery.

Sorry, Telegram orders are now closed - back next year!