Personalised Wooden Picture Blocks - for Her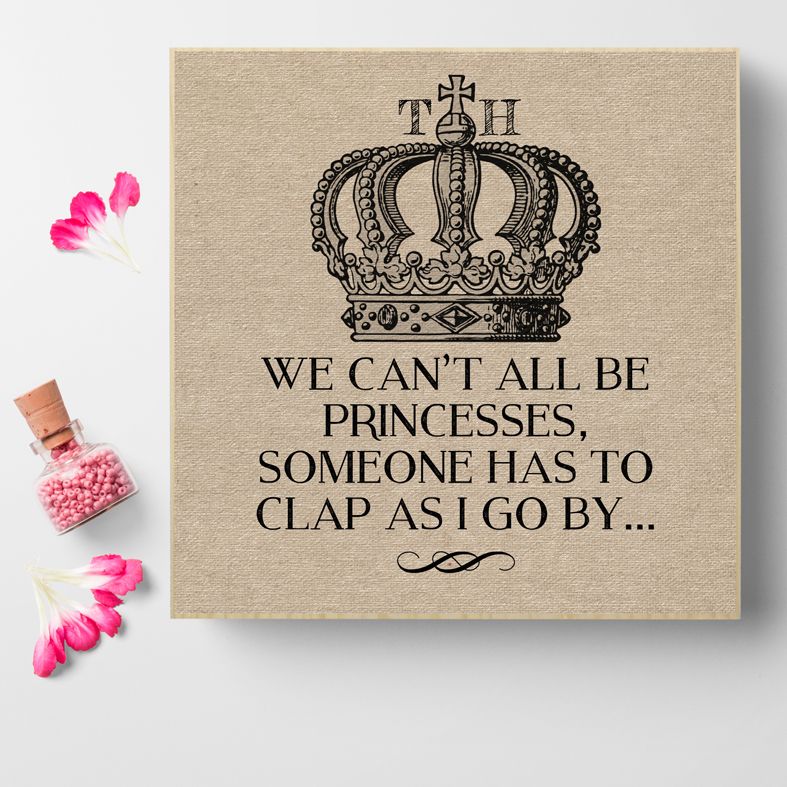 Looking for a special gift for mum, daughter, granny or auntie? Something thoughtful for a best friend perhaps? These lovely designs make a unique present for many occasions: Mother's Day, birthday, Christmas - or just to say 'I love you'...
£18.95 including UK delivery (delivery time within 5 working days)

Upgrade to 1st Class delivery (delivery time within 1-2 working days)

Dispatched within 5-7 working days

(Click here to return to the main Wooden Picture Block page)

Want to upgrade to 1st class delivery? Free standard delivery is included with your item (delivery time up to 5 working days), but you can upgrade to faster 1st class recorded delivery if you need your item to arrive more quickly (delivery time 1-2 working days). Add the design you'd like to the shopping cart then click the 'continue shopping' button to come back to this page. You can then add the postage upgrade by clicking the button below: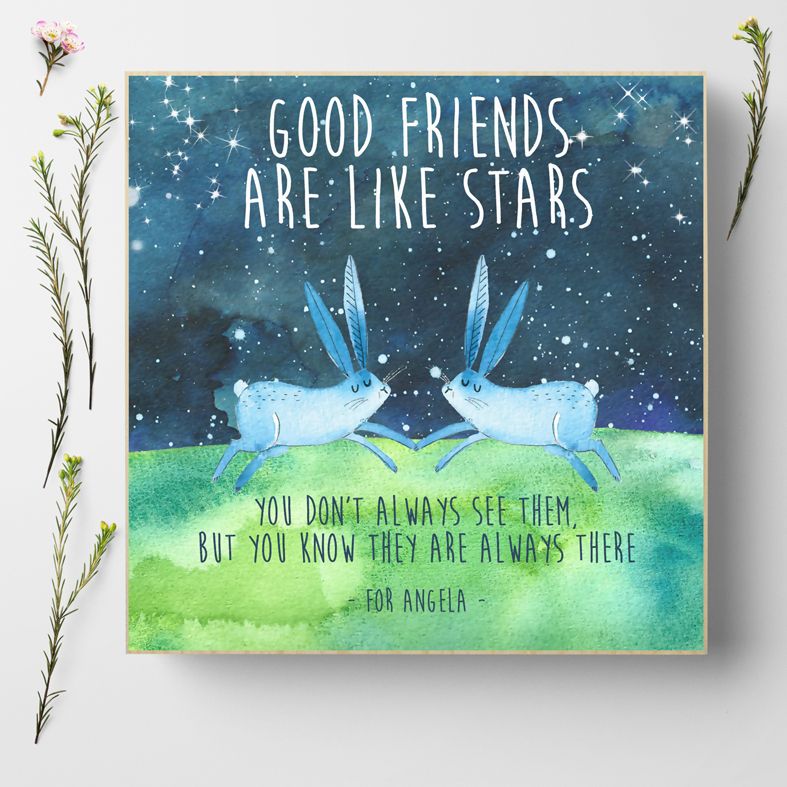 Good Friends
A special gift for a special friend... with delightful watercolour style illustrations, this beautiful design has a touching sentiment for your best friend. Personalised with your own message (single line of text) below the fixed text.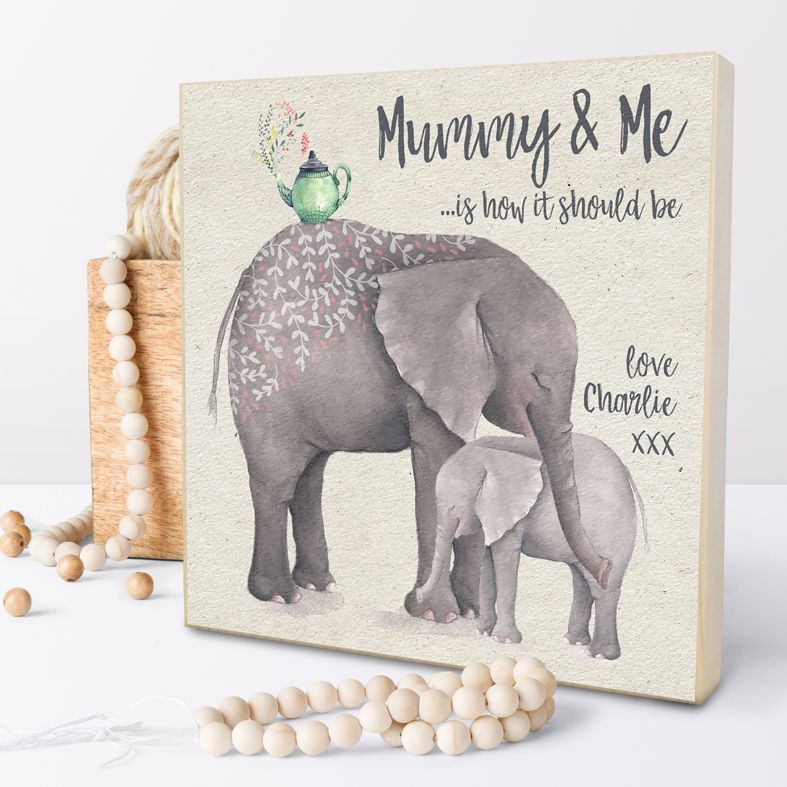 Mummy and Me
Such a sweet present for a mum, mummy or granny - personalise this design with any title, and your own short message. A perfect gift for a birthday, Mother's Day or Christmas.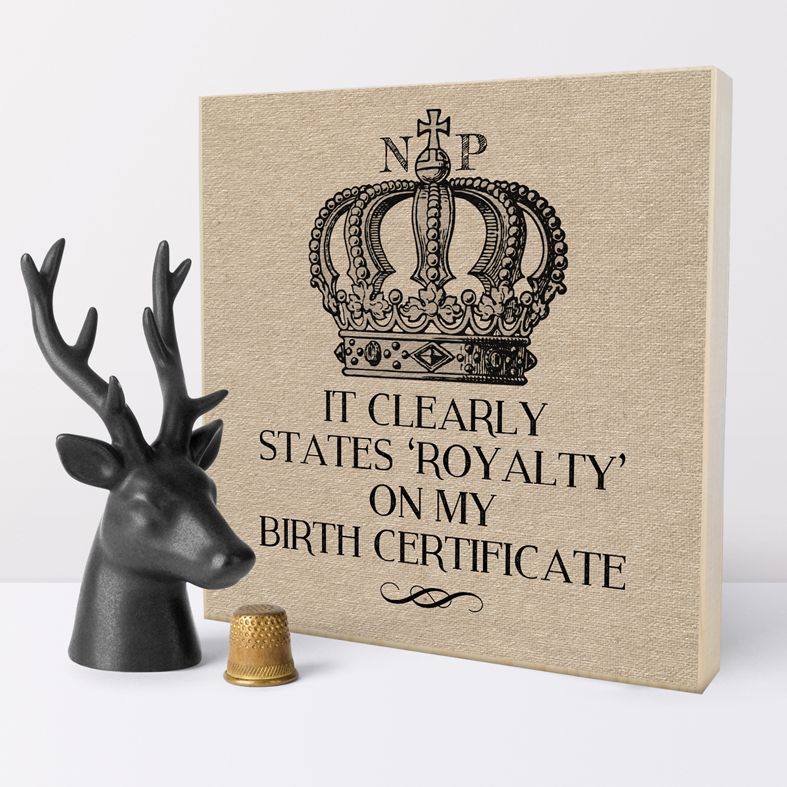 Royalty
The ideal gift for those with delusions of grandeur (or, just those who are indeed royalty of course)! A fun gift for any occasion, and particularly perfect for a special birthday present.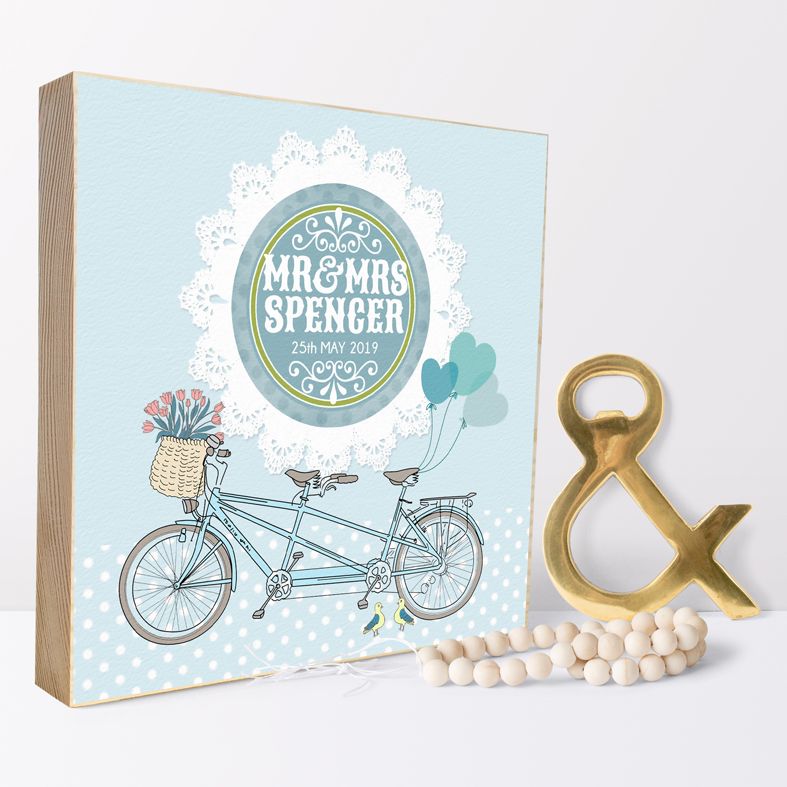 Bicycle Built for Two
A wonderful keepsake for a wedding day - this lovely wooden block picture will make a lovely gift for the bride and groom. Personalised with their surname and wedding date.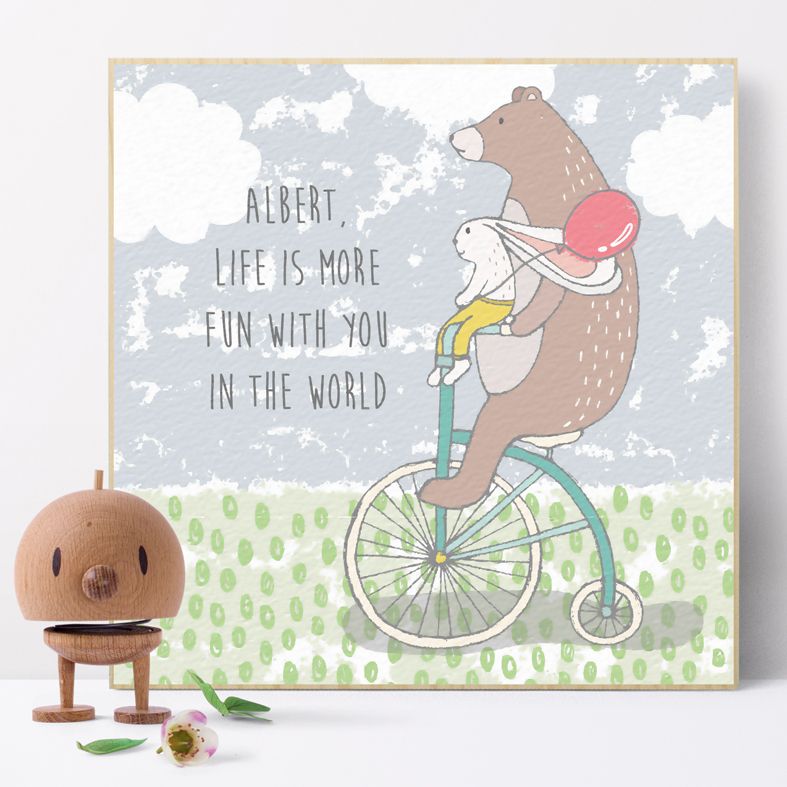 Life is More Fun with You in the World
Personalise this adorable design with any name or title (eg, Granny, Mummy, etc) for a truly sweet and loving gift. The beautiful handpainted illustration features soft pastel shades and a sweet, whimsical style.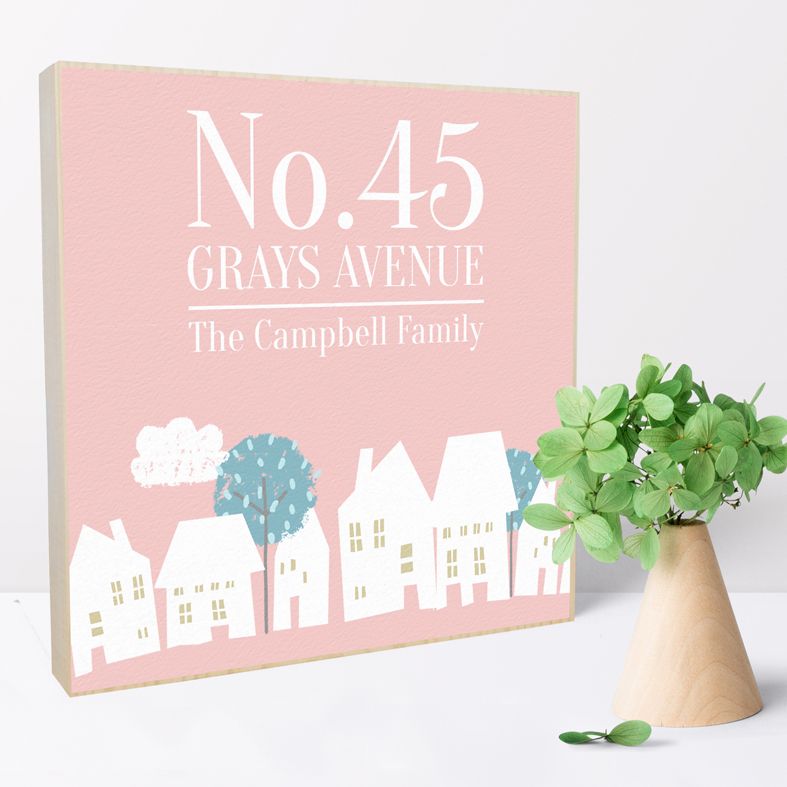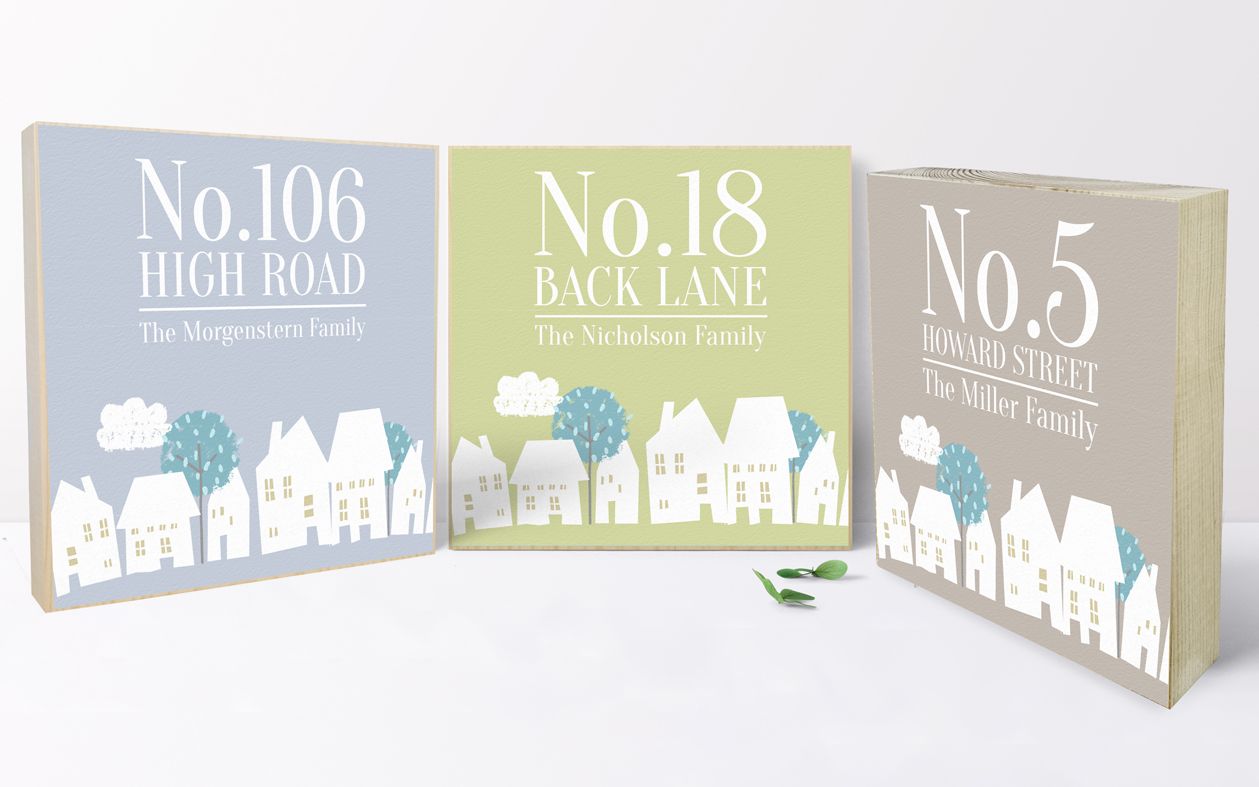 Family Address
This lovely contemporary design makes it perfect for a housewarming or wedding gift. Available in four beautiful shades, the design is personalised with your house number, street or house name, and family surname.

Summer Flowers
So pretty, this fresh floral design features a pale soft blue background and is personalised with any title or name, and your own message. A stunning gift idea for many different occasions.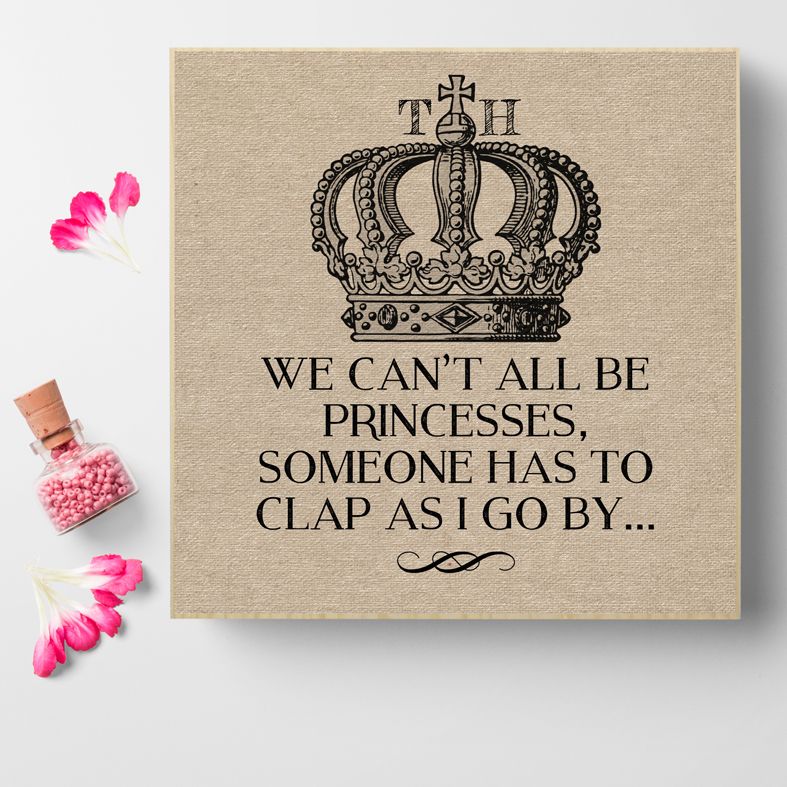 We Can't All Be Princesses
Know someone truly special who deserves to hear applause wherever they go?! A fun finishing touch for a baby girl's nursery, a humorous gift for a friend or member of the family - either way, this wooden picture block will be personalised with their initials and will always make them feel unique.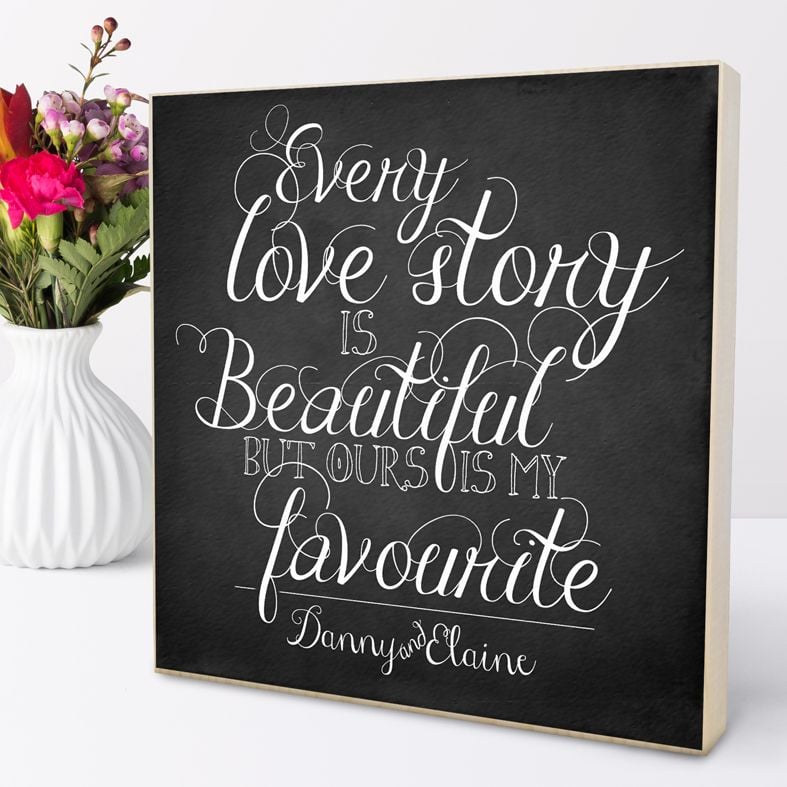 Love Story
A simple, romantic design that is a perfect gift for an anniversary, wedding, Valentine's Day - or just to say 'I love you'. Personalised with your chosen first names and in a striking monochrome chalkboard effect.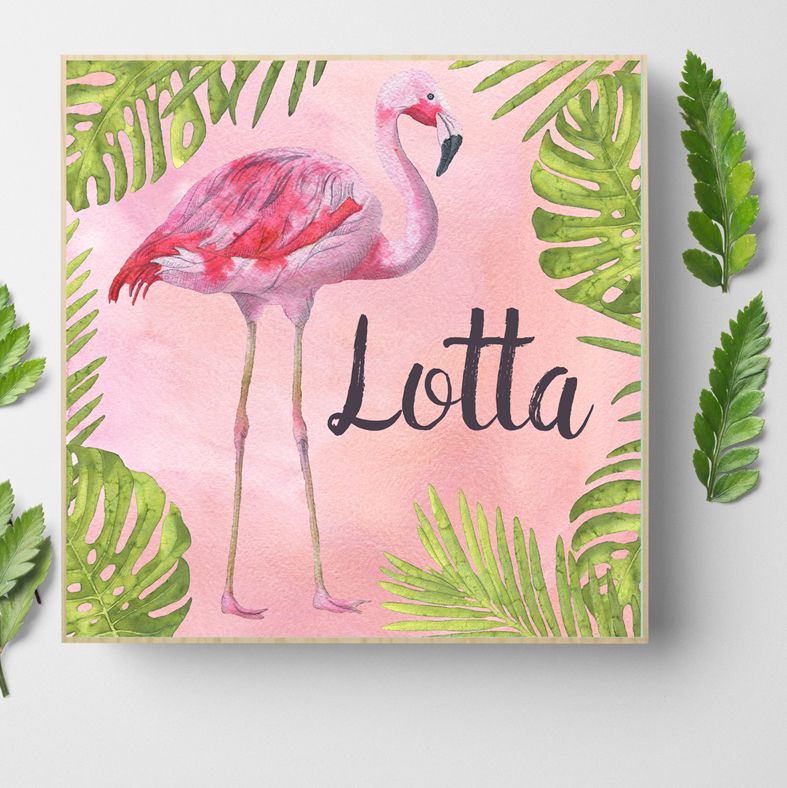 Flamingo
A colourful tropical design, illustrated with beautiful watercolour graphics and attractive brush script style lettering. A gorgeous design personalised with your chosen first name.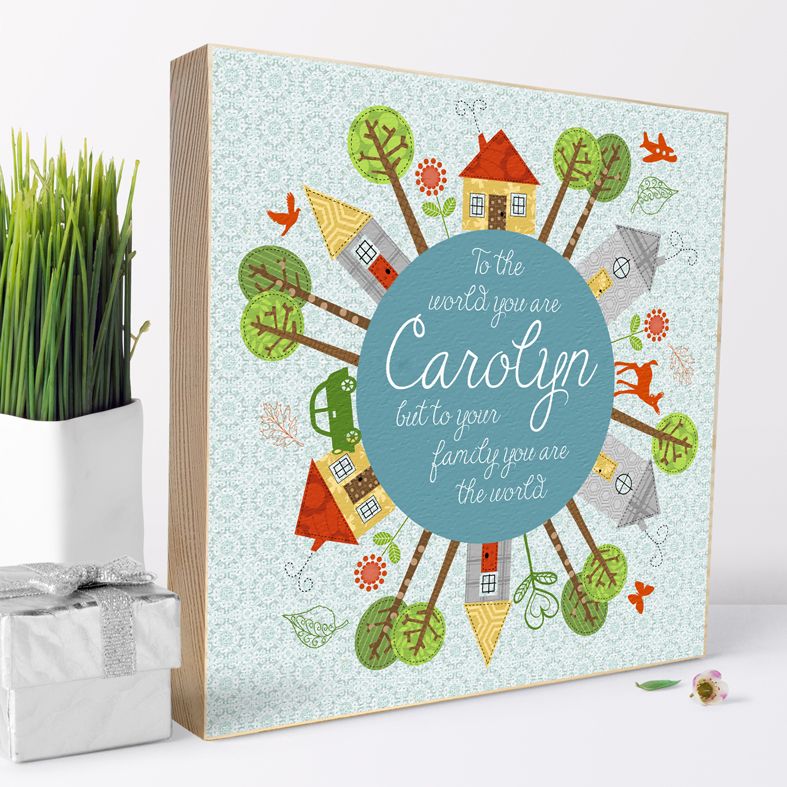 You are the World
A gorgeous design with a simple message: "To the world you are [your name] but to your family you are the world". A delightful handmade gift for a baby girl, daughter, sister, mother, auntie or granny.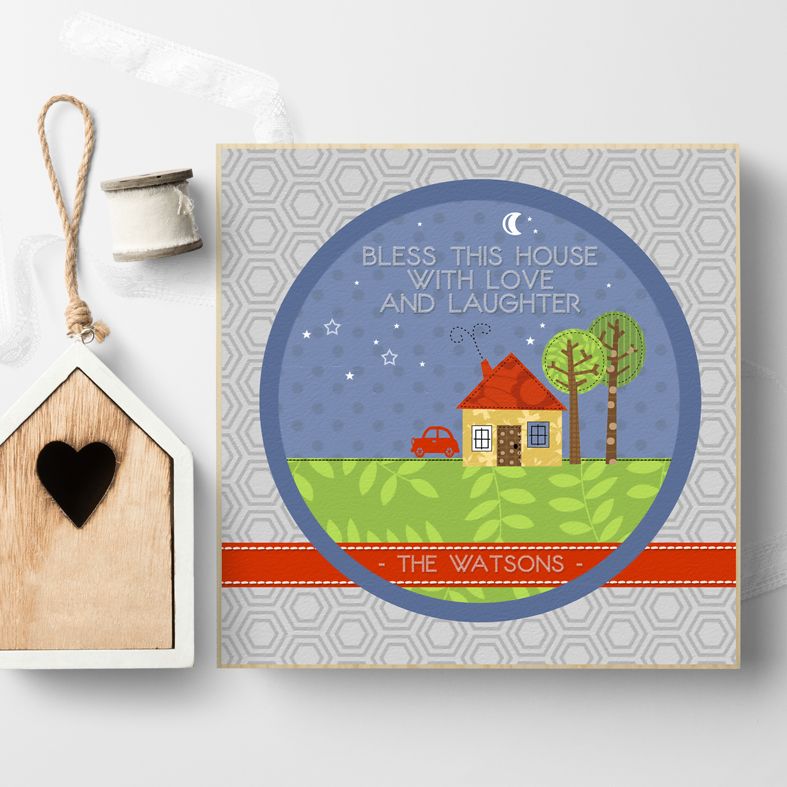 Bless This House
A fabulous gift idea for a wedding or housewarming, this lovely design has a lovely stitched effect text, giving a nod to the classic stitched sampler. Personalised with your family surname.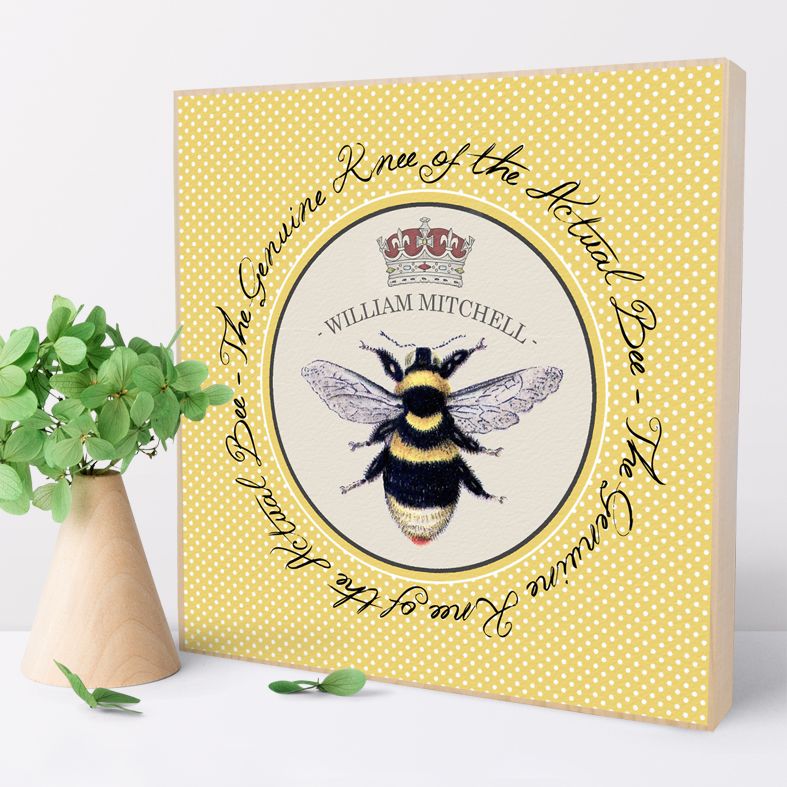 Bee's Knees
A fresh and pretty design in soft yellow, with a dotty finish. Personalise this lovely design with your chosen name. Features a vintage bee illustration. A lovely gift idea for her, ideal for a birthday gift.

Turtle Family
A lovely, thoughtful gift for a birthday, Mother's Day, or to welcome a new member of the family. The design can feature up to 6 turtles, and is personalised with everyone's names too.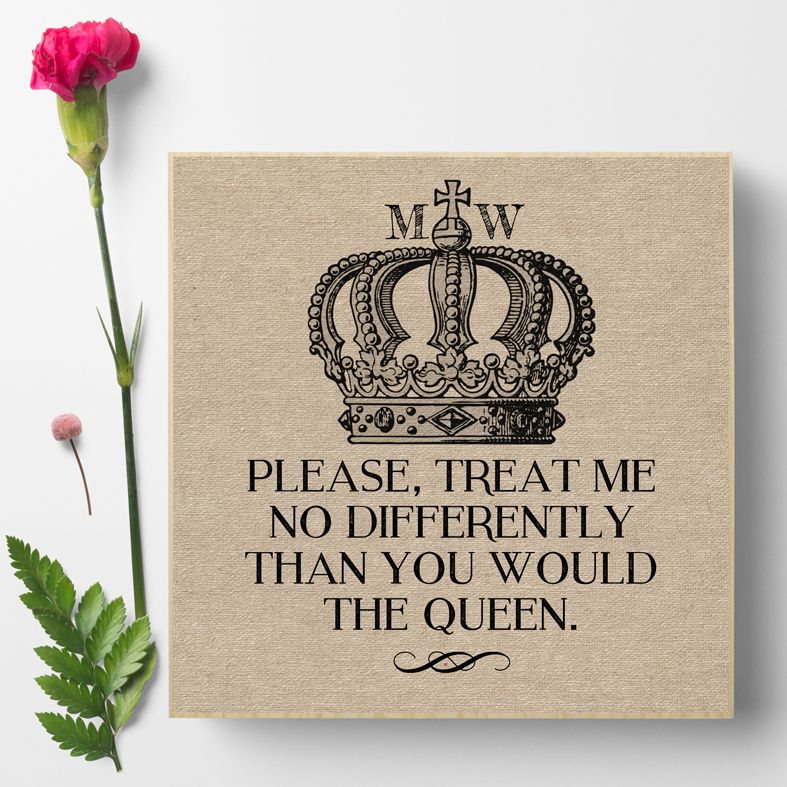 Queen
The perfect gift for that special someone who deserves equally special treatment! A fun gift for a birthday or Christmas, or a special present for Mother's Day that will certainly raise a smile.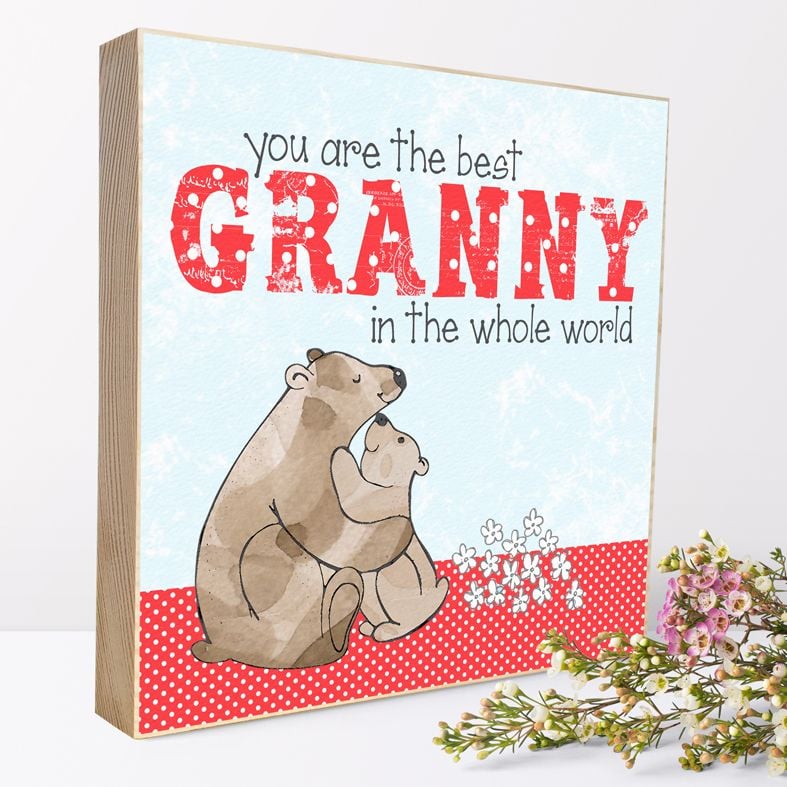 Best Granny (or Mummy!)
Add any title (mummy, granny, nanna, etc) to this lovely design and make a truly special keepsake for her birthday, Christmas or Mother's Day. Featuring a soft pale blue textured effect background and a red and white dotty design.