Festive Bear baby board book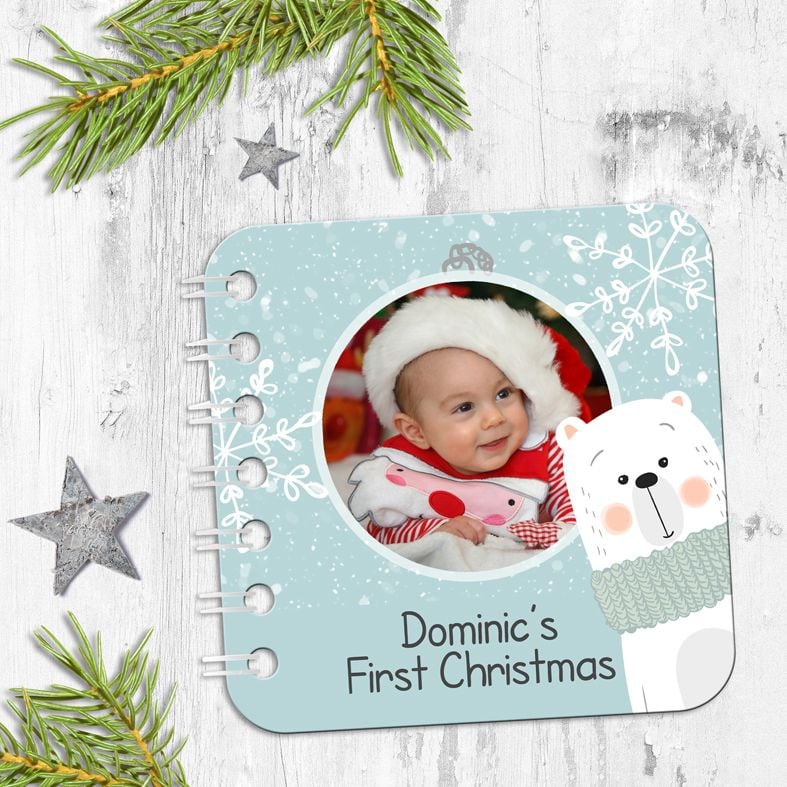 Pop this adorable chunky personalised board book in their stocking this Christmas - babies, new parents and toddlers will love this gorgeous festive book in soft, contemporary pastel colours and featuring your own photos and wording.
What to do next: This is where the fun really starts and you begin to design your book! Have a pen and paper handy...
View all the pages of the book in close up by clicking on the first picture of the gallery below. As you flick through the pages decide which of your photos you would like to appear on which page, jotting down the text you would like to appear with that photo (maximum 60 characters per page). Please read the information below regarding how to choose the right photos. If you have any questions please don't hesitate to get in touch with me.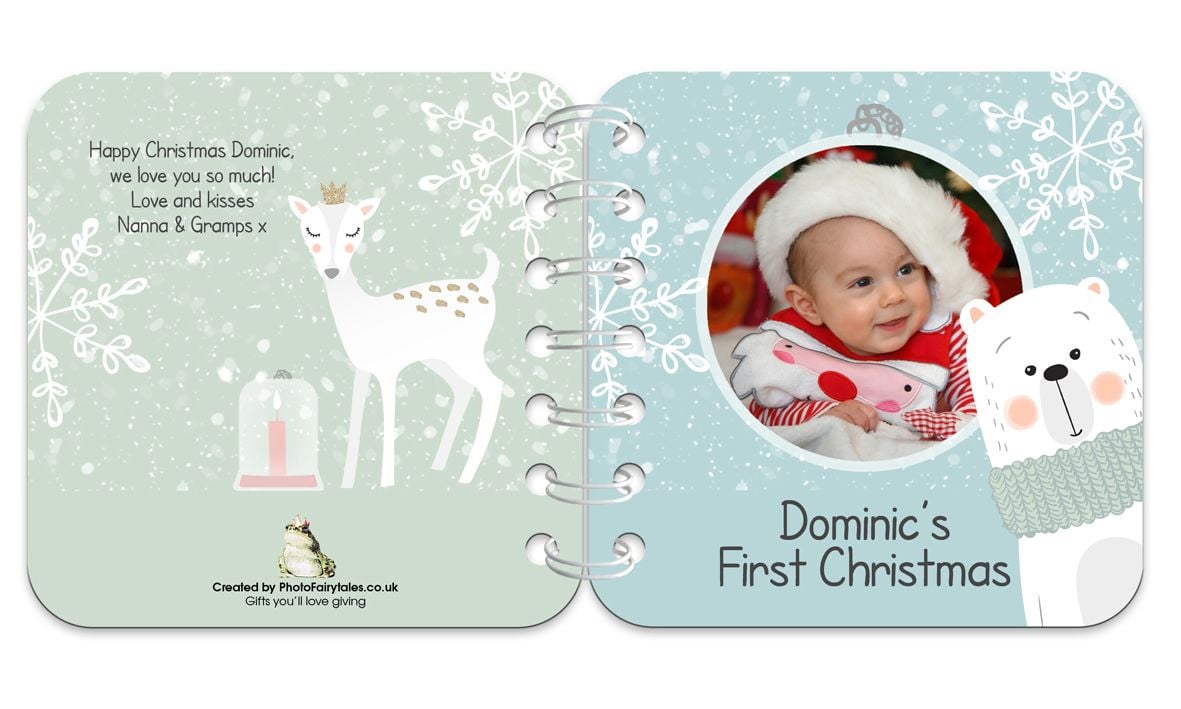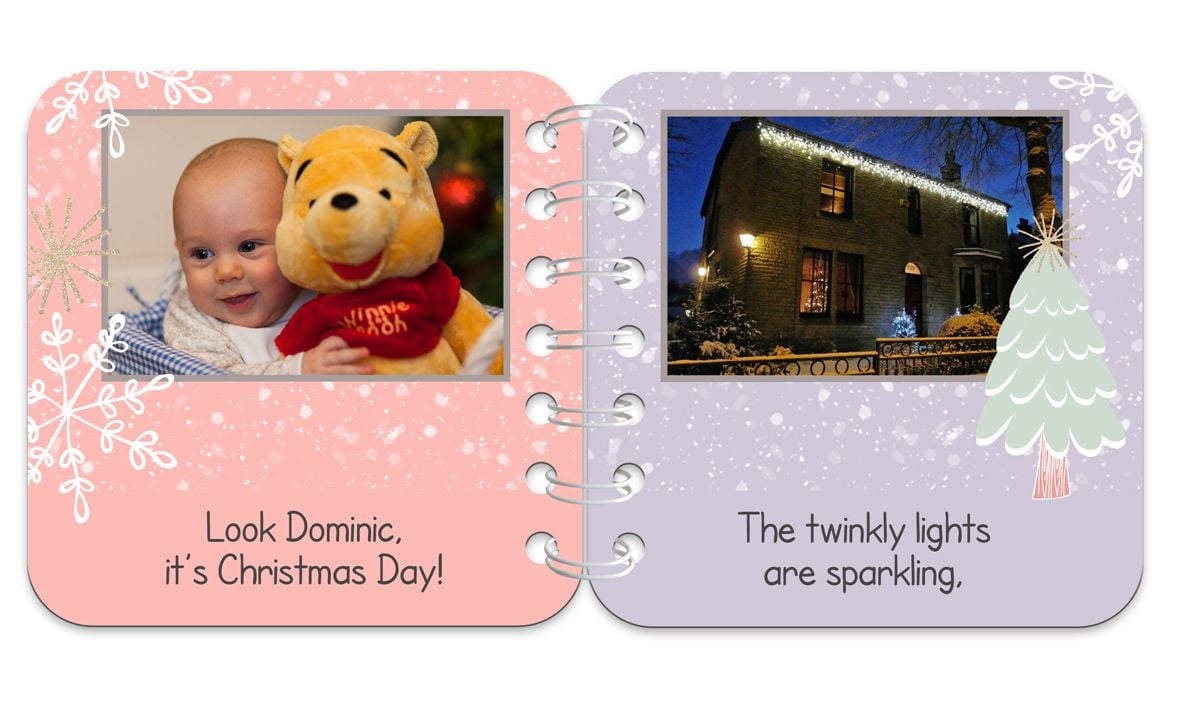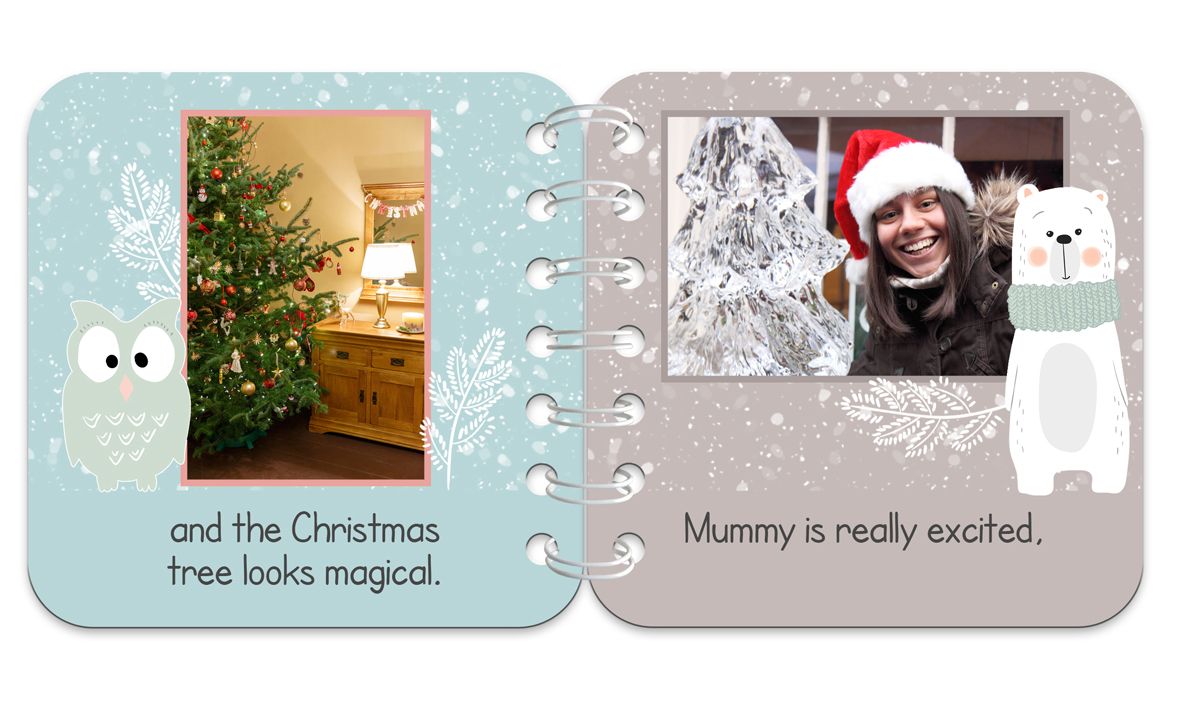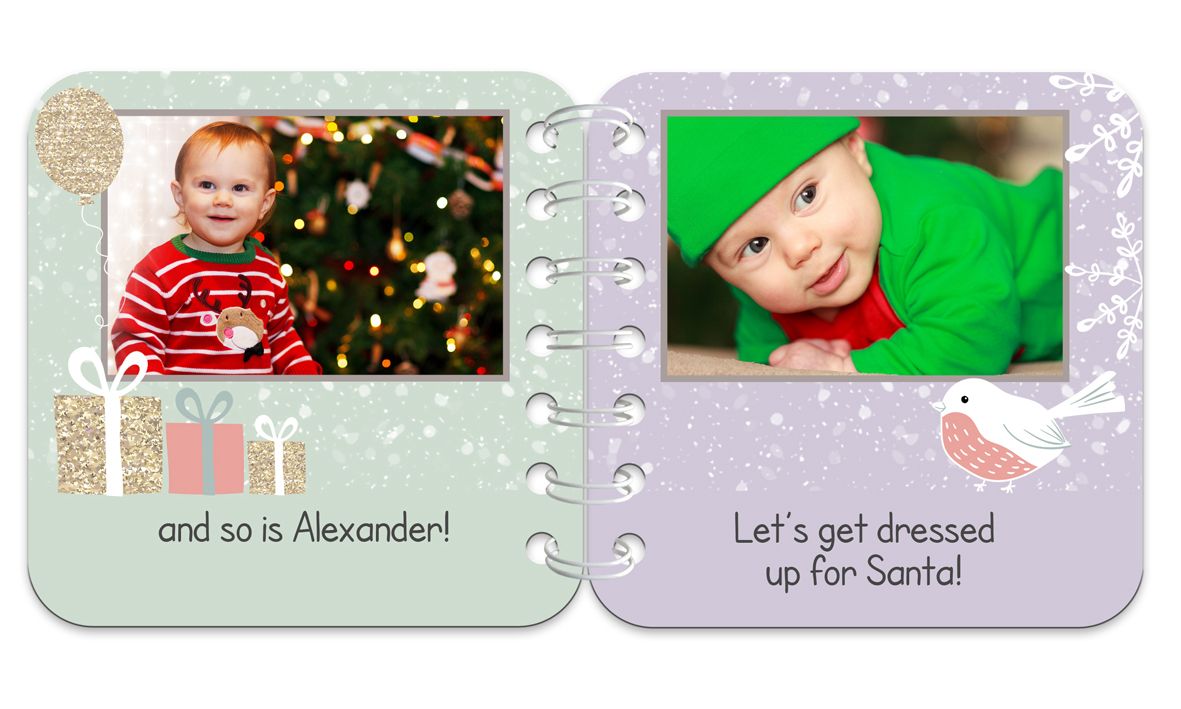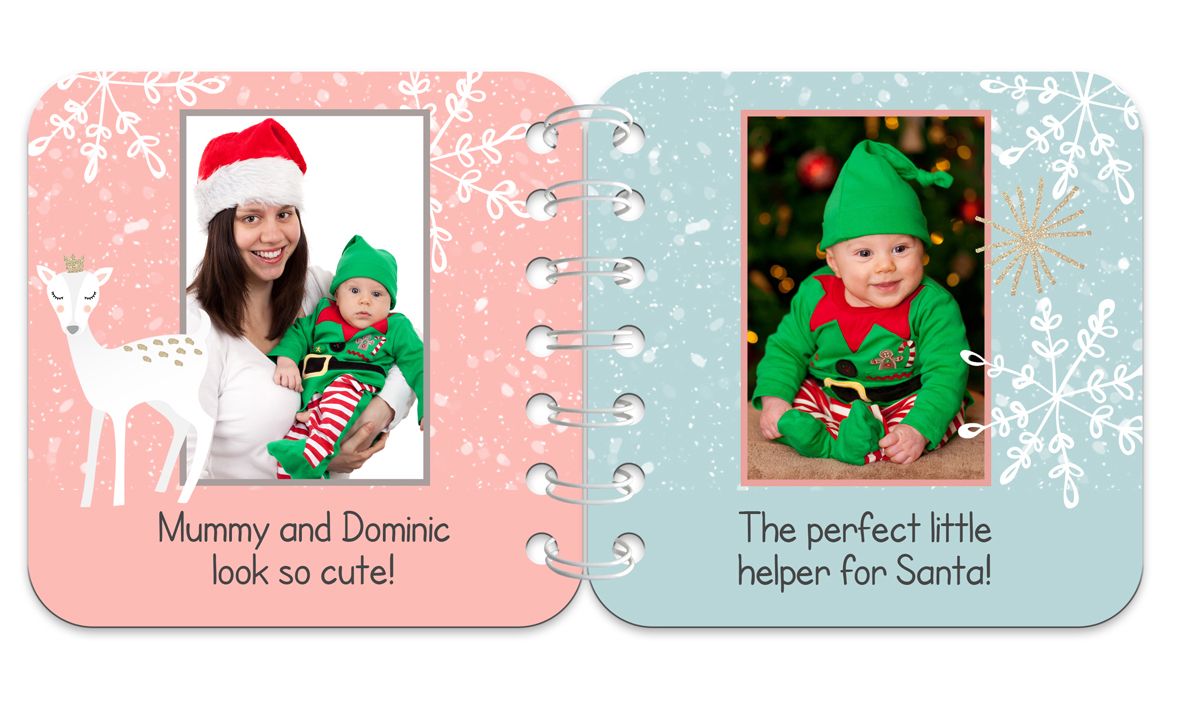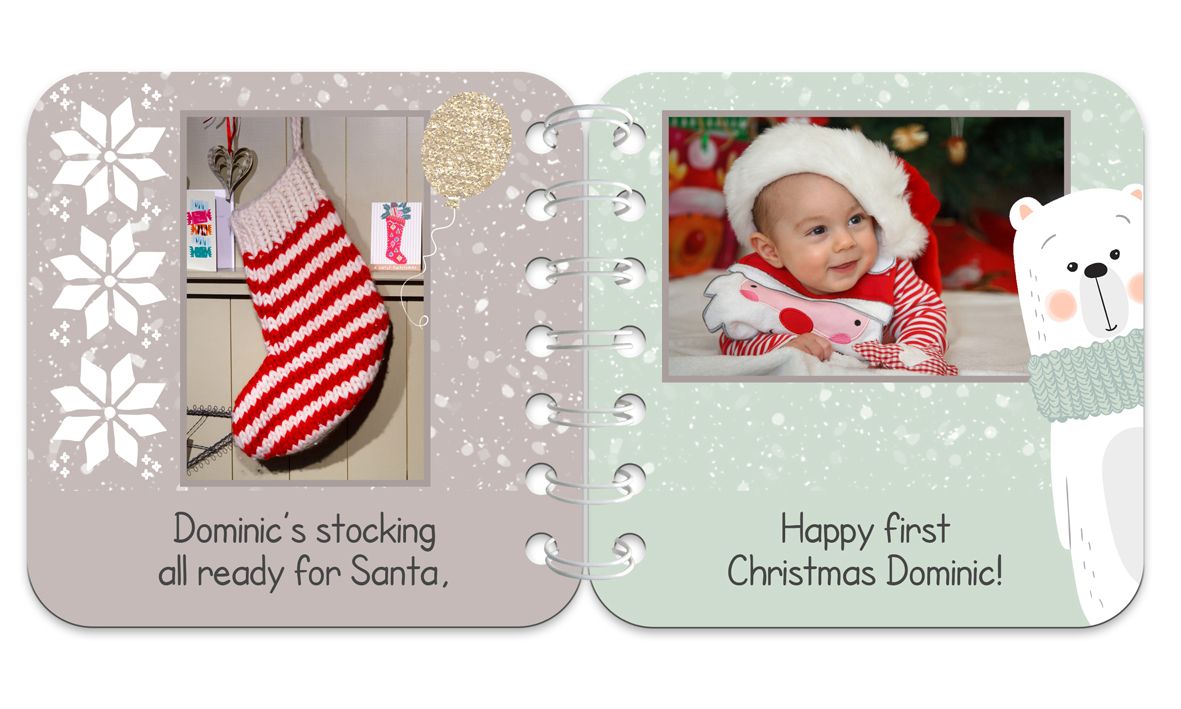 Write your own wording: You can write your own copy for each page - you can even give the book your own title. Each page is limited to 60 characters. Please note that if you require several words on one page the size of the text will need to be reduced in order for it to fit. The books all use a natural, clear font similar to that used in schools due to its clarity and the fact that the letter 'a' for example is written in a natural way.
Page Gallery - view the pages in close up by clicking on the first image and scrolling through:
You will need 11 photos in total:
The Front Cover: The front cover photo will be cropped to a circle shape, quite tightly around the subject (resolution and photo layout permitting). You are welcome to send me the original photo and I'll crop it for you, or you can crop it to a square shape ready for me to crop further into a circle.

The Inside Pages: The frames on the remaining inside pages of the books are 3x2 ratio. You can either crop your remaining 10 photos to this ratio before sending them to me (ideally working to 9cm x 6cm size), or you can send them as they are and your photo will be cropped for you as it is felt best suits the photo.

Your photos will be cropped individually by hand to ensure they are shown to their best effect. If you have a photo which you would like to be "zoomed in" in a specific way, it is best if you can do this yourself before sending the photo to ensure it is cropped in the way you want it.
IMPORTANT - Sending the right photo: Your photos need to be at least 50kb in size, although even bigger is better as it will give a better finished result (maximum size 2MB). Your photos should be saved in JPEG format, and nice and clear. Please save the photos titled with your surname and the corresponding page number you would like it to appear on: for example "Smith front" for the front cover, "Smith 1" for page 1, and so on.
Use the images shown below to keep track of how your photos will be ordered: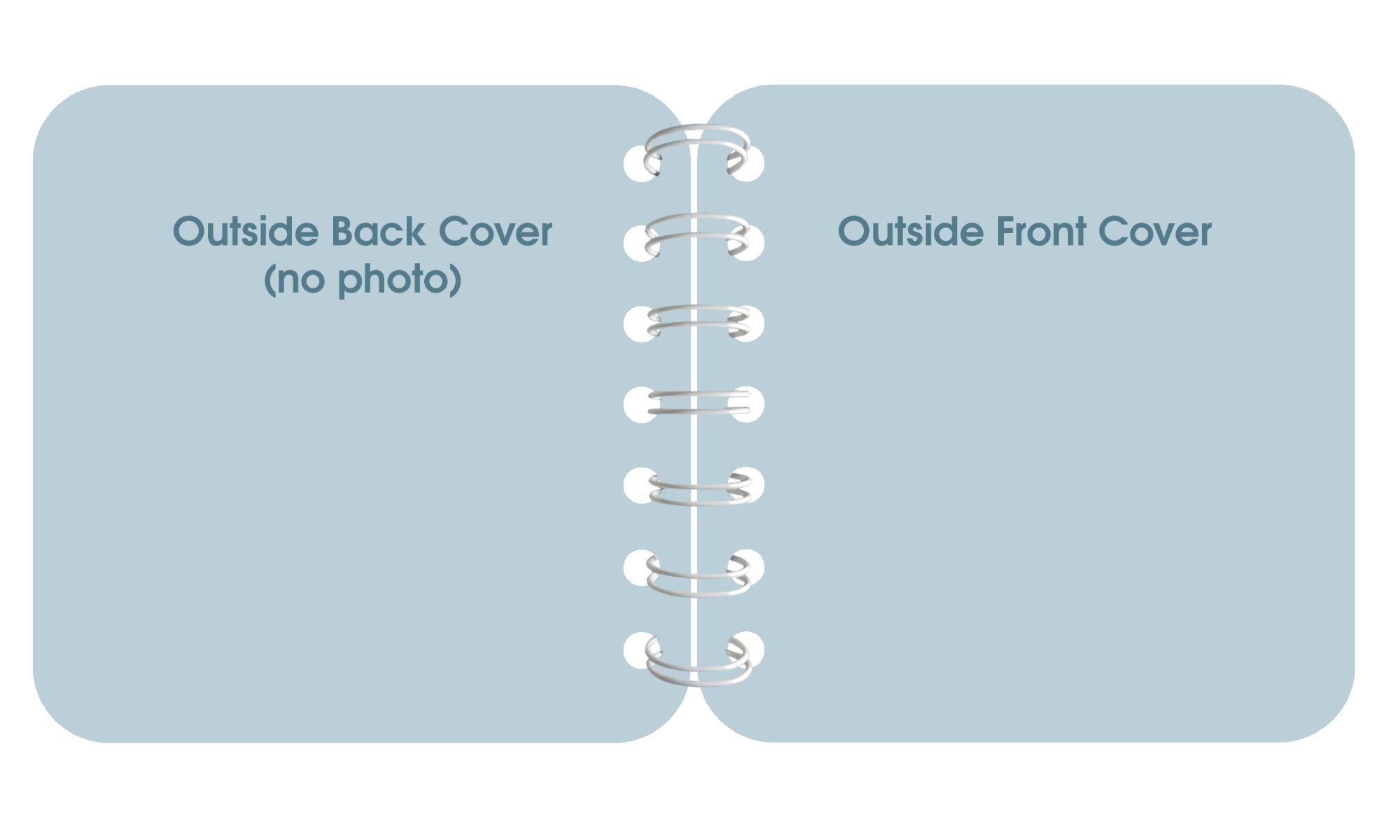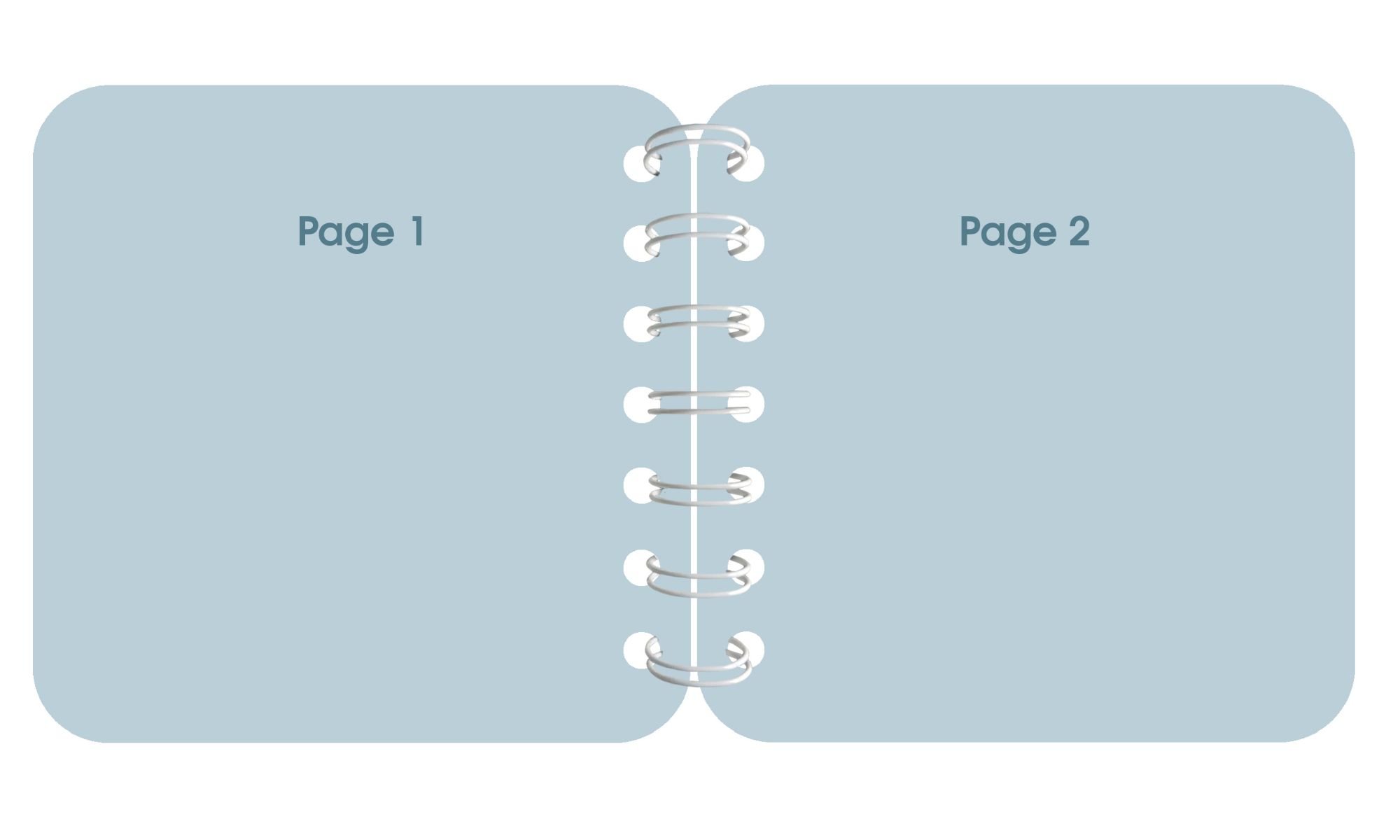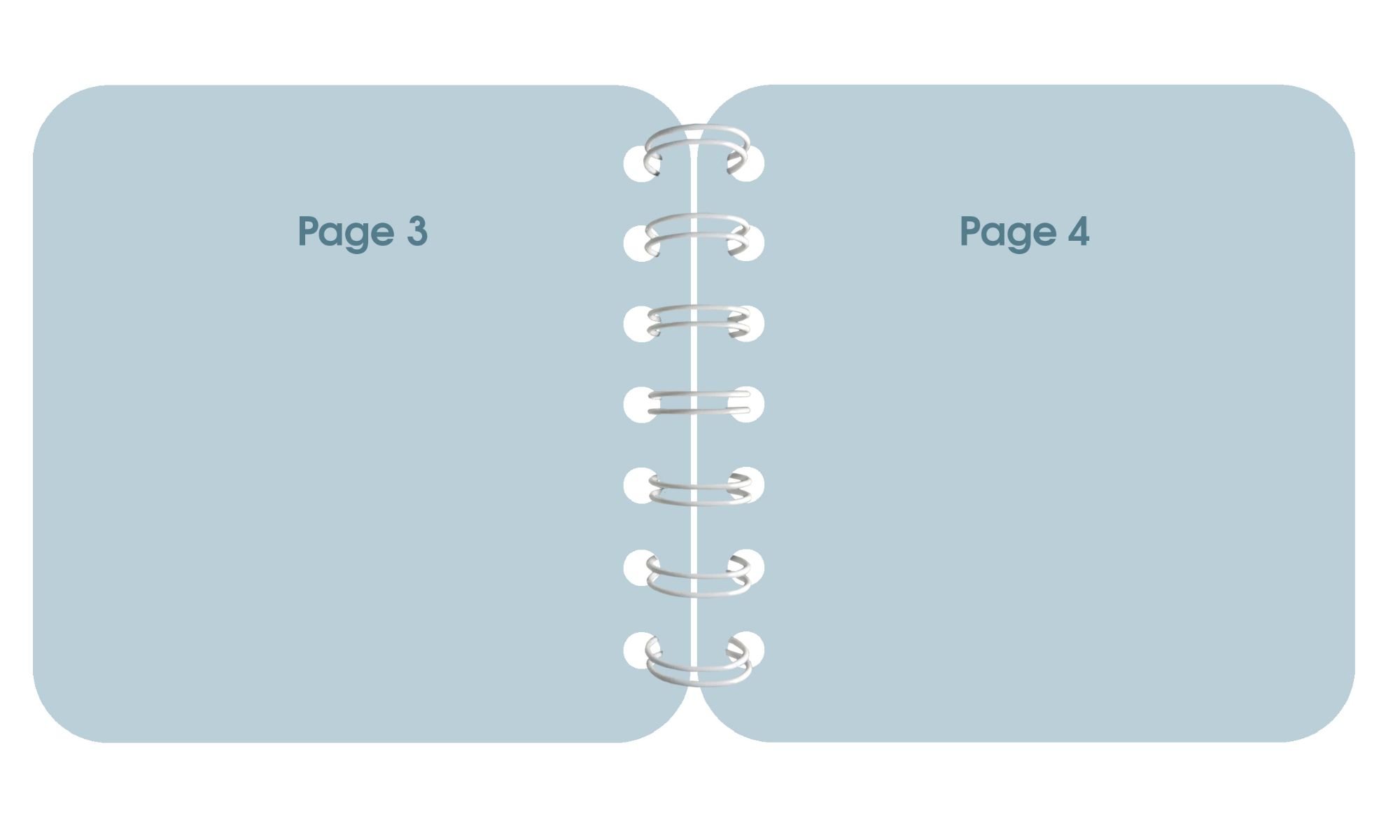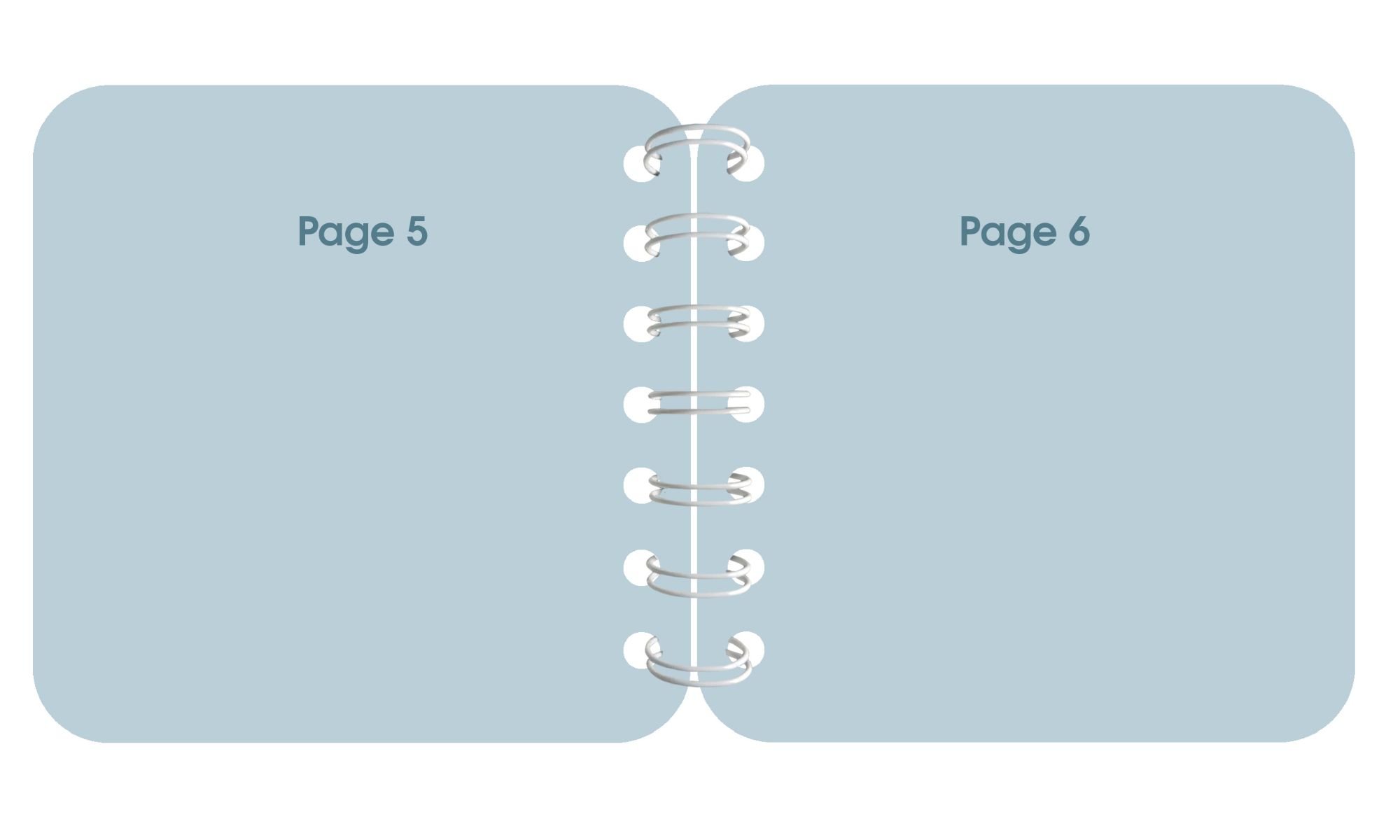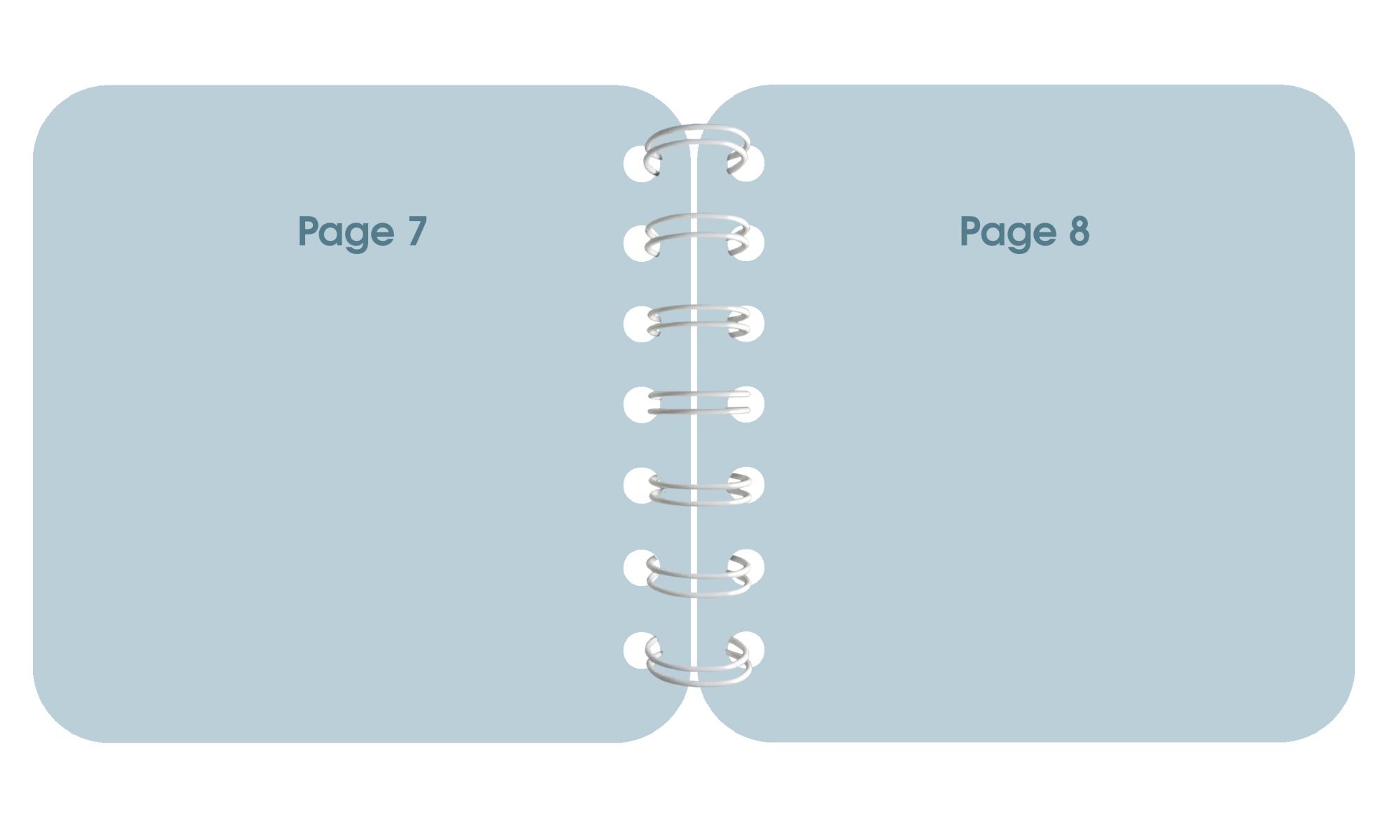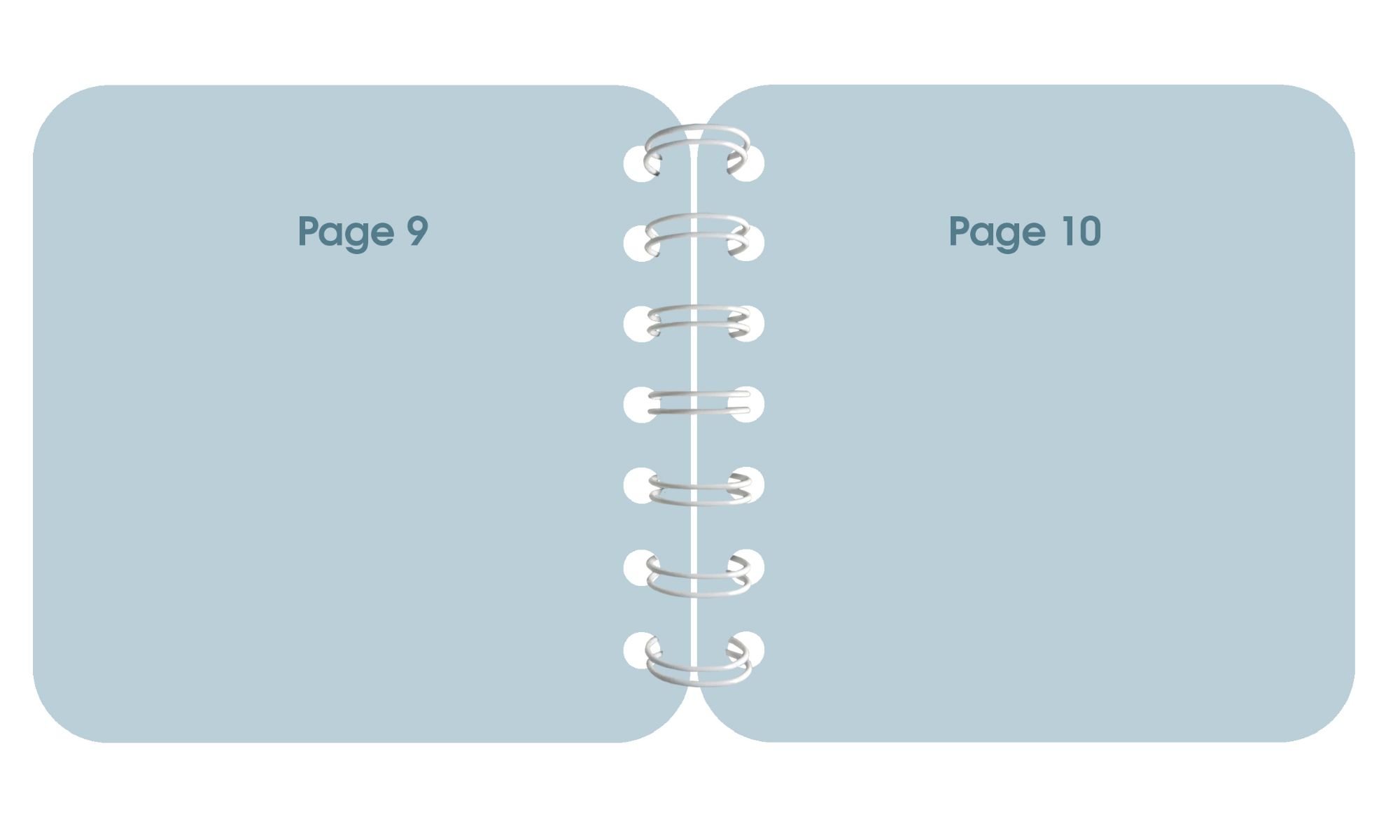 Frequently Asked Questions:
Are my photos the right shape - landscape or portrait? If your photos are a different orientation to those shown on the sample pages (for example, if you want a portrait photo on a page that shows a landscape photo in the sample book above) that's not a problem - the artwork is created to order each time just for you and will be adapted to suit your own individual photos.
Photos too big or can't rename them? If your photos are too big to meet the maximum 2MB size, and you don't have software on your computer or devise to resize them, you can use a free image resizer website such as picresize.com. This will enable you to easily reduce, crop and title your images. If you need to rename your photos you can name them on picresize after you have resized them - simply click on the 'save to disk' button and title your photo with your surname and the page number.
Photos too small? Unfortunately if your photos are smaller than 50kb I won't be able to use them for your book - the print quality is unlikely to be good enough and your photo will be pixelled and distorted.
Laminated or Non-Laminated? If you plan to give the book to a very young reader it's recommended that you order a laminated book rather than the standard version. Each page of the book has a special glossy laminated finish which makes it more hardwearing and resistant to getting wet from dribble, etc! The pages can be wiped clean with a damp cloth if they get marked. Laminated books also have a brighter, more vibrant finish.
How long will it take before I receive my book? The standard turnaround time for books is 5 working days. UK delivery via courier is free of charge and will take 3-5 working days. If you need your book to arrive with you more quickly you can upgrade delivery to 1st class recorded (signed for) delivery for an additional £4.40 which takes approximately 1-2 working days (Royal Mail aim to deliver 1st class the next working day, but it can sometimes take 2 days). Overseas orders are sent via International Tracked & Signed Delivery only, and delivery takes approximately 3-7 working days.
Can I create a book using my own artwork rather than one of the existing designs? Yes, I'm more than happy to use your own finished artwork. Please get in touch to discuss what you have in mind.
Can I have more than 12 pages in my book? Yes, this is possible (up to a maximum of 24 pages/12 leaves) at an additional cost - please contact me to discuss what you need and I'll be more than happy to help!
Any other questions? Please don't hesitate to get in touch!